All
Communications
Conservation
Finance/Admin
Leadership
Philanthropy
Science
Will Allen-DuPraw
Communications and Photography Specialist
Will earned a unique degree in Visual Storytelling from Brown University and has been a practicing photographer since his sophomore year of high school.  A native of the Washington D.C. area, Will made the move out to California after graduating from college and has assimilated quite well to the laid-back, ecologically minded lifestyle of Santa Cruz.  In his free time, Will can be found playing video games or wandering around with a camera in hand.
Patty Baiao
Hawaii Program Manager
Patty has a Ph.D. from the University of Missouri-St. Louis (UMSL). Her doctoral work focused on the evolution of phenotypes in seabirds and she conducted field work mostly in the Galapagos islands. After returning to her home country of Brazil, she took on leadership roles for Conservation International. At CI-Brazil, she directed the Amazon Program (2009-2011) and served as Director of Governance and Policies (2011-2015). She has worked extensively with NGOs, governments, and conservation networks to advance conservation on the ground. She has recently joined Island Conservation as Hawaii Program Manager.
Joyce Beouch
Palau Program Manager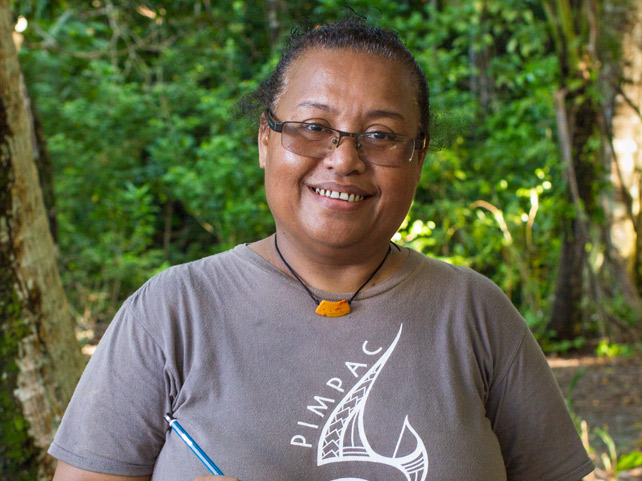 Joyce was a program manager at Palau Conservation Society while coordinating the Belau Watershed Alliance from 2008 to 2016. She is committed to conservation in Palau with the community's best interest at heart. She also participates in voluntary community conservation efforts with traditional Palauan organizations, leaders and youth programs. She coordinated the Belau Watershed Alliance (aka Babeldaob Watershed Alliance) with support from a remarkable team of committed conservationists including Palau's minister of natural resources, environment and tourism. She built strong partnerships and commitment from local and national leaders for conservation through meaningful engagements relevant to local culture. She joined the Island Conservation team because it will greatly benefit her community. She has dedicated her conservation career into making certain that management practices are relevant in the Palauan context. Joyce attended Western Oregon State College with a bachelors in Social Science.
Karl Campbell
Project Director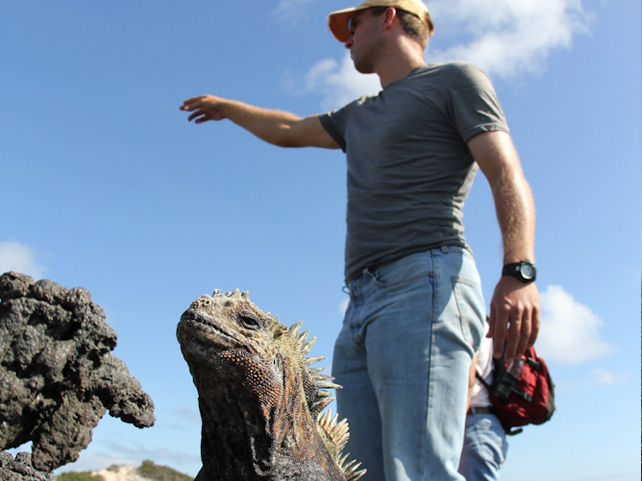 Karl has a PhD from the University of Queensland, Australia. As part of his doctoral work, he developed advanced procedures for Judas goats, involving sterilization, pregnancy termination, and hormone therapy, which he applied to increase the effectiveness of Judas goats in large-scale campaigns he was managing in the Galápagos Islands. Karl has more than fifteen years of island restoration experience and has served as field manager of the world's two largest island restoration projects on Isabela and Santiago Islands. He is experienced in planning, budgeting, and implementing large-scale projects and leveraging technology to increase their cost-efficiency. Advanced restoration expertise combined with his management skills make him invaluable in island conservation projects.
Victor Carrion
Island Restoration Specialist
Victor holds a BS in education, with a mention in ecology and environment from "Universidad Tecnológica Equinoccial." He is currently studying for a masters in environmental engineering at the Atlantic International University. He worked for the Galápagos National Park Service for more than twenty years leading restoration programs in the archipelago, including directing the invasive species eradication program and recovery programs of endangered species. He also worked for the Biosecurity Agency of Galápagos (ABG), where he directed the prevention program. Victor brings regional experience and on-the-ground project skills to Island Conservation.
Paula Castaño
Island Restoration Specialist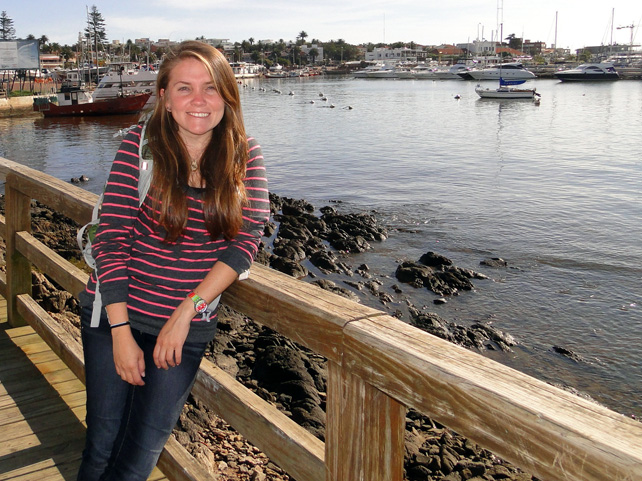 Paula is a wildlife veterinarian with a background in conservation medicine, research, and avian medicine and surgery, with a special focus on raptors. She received her degree in veterinary medicine from the National University of Colombia in 2007 and completed a two-year veterinary internship in raptor medicine and surgery at The Raptor Center, University of Minnesota in 2011. In 2012, she earned an MSc in conservation medicine from Tufts University and was awarded a one-year Tufts Institute of the Environment fellowship position to develop a multidisciplinary One Health framework to evaluate yellow fever risk factors for nonhuman primates and humans in Colombia. This project involved the application of ethnographic methodologies such as participatory epidemiology coupled with epidemiological tools. As a wildlife veterinarian, she has worked with several species of raptors in Colombia (Endangered Andean Condor, Black-chested Buzzard Eagle), the United States (owls, hawks, eagles, falcons), and Ecuador (Galápagos Hawks and Galápagos Short-eared Owls) and also has experience working with new-world primates. Paula has been working with Island Conservation since 2013 as a raptor veterinarian consultant for our projects in the Galápagos Islands.
Susan Coffey
Finance Manager
Julia Dunn
Philanthropy Specialist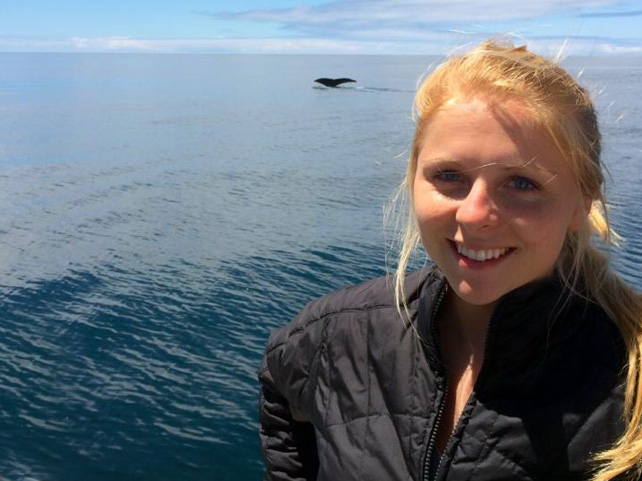 Julia recently received her BA in environmental studies from UC Santa Cruz. Her passion for island restoration along with her varied conservation experience make her an asset to the team. She volunteered at Coral Cay Conservation on the island of Montserrat in the Caribbean surveying coral degradation, studied island and wetland ecology and coral reef conservation on the islands of Southern Thailand, and is a former intern of the Seymour Marine Discovery Center and Younger Lagoon Reserve. In her free time, Julia enjoys spending time with friends and family, scuba diving, hiking, playing soccer, and wrestling with her dog, Pooka.
Irene Espinosa GG
Island Restoration Specialist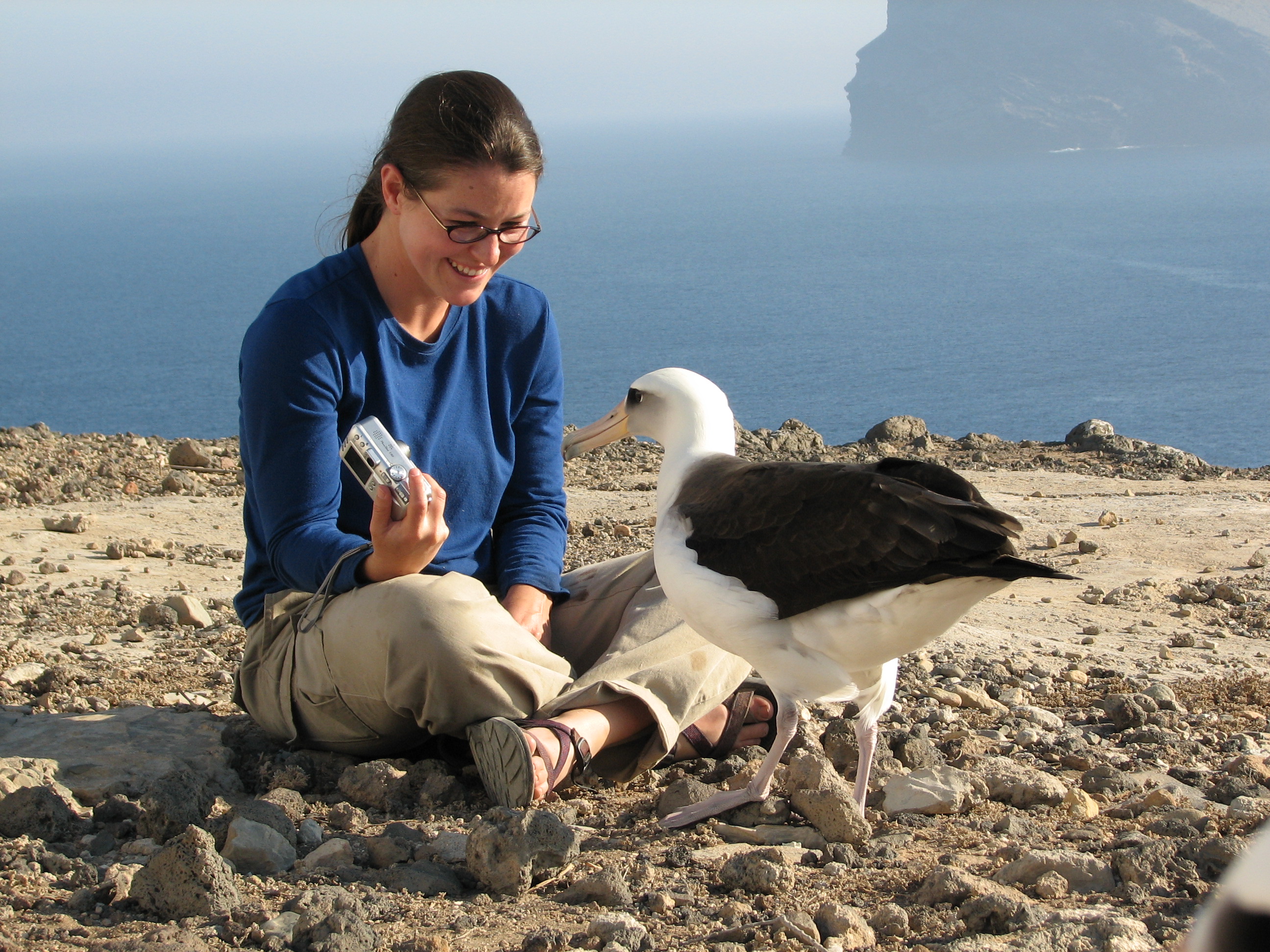 Irene owes her fascination of seabirds to a few seasons spent doing fieldwork on Isla Isabel and Isla Guadalupe, Mexico. After her exposure to island ecosystems, she became deeply interested in biodiversity and went on to join various research and conservation projects around the world. She later earned her PhD in behavioral ecology from the University of Bristol, UK, where her work focused on animal camouflage. On a quest for sunnier climates, she then went on to pursue her love of nature by winning a research and conservation fellowship at the Kino Bay Center for Cultural and Ecological Studies in Bahía Kino, Mexico, where she focused on waterbird ecology. Her passion for conservation, field skills, demonstrated grant-writing capabilities, and strong partnership experience are all assets that Irene brings to IC's projects. Irene is enthusiastic about nature and is often found exploring the outdoors; when not out and about, she enjoys a good read, preparing food with friends, and spending time behind the camera.
Scott Godwin
Project Manager (North America/Hawaii)
Scott has B.S in Marine Biology from the Florida Institute of Technology and a M.S in Geography from the University of Hawaii. His graduate work focused on risk modelling for the exposure of marine alien species to the Hawaiian Archipelago. He began his career at the Smithsonian Institution conducting research projects focused on marine alien species and how they are transported by human mediated activities and received training in marine invertebrate taxonomy. He continued his work in marine alien species as a marine biologist and marine invertebrate collection manager at Bishop Museum from 1998-2006. Scott has worked in the Northwestern Hawaiian Islands since 1999 as a marine invertebrate zoologist and developed marine biosecurity guidelines through collaborations with local and international researchers for this area that have been in place since 2009. This marine biosecurity activity was accomplished during his time at the Papahānaumokuākea Marine National Monument as the Resource Protection Specialist from 2009-2016. He is the Hawaii Project Manager for Island Conservation.
Brett Gravlin
Accounting Specialist
Brett has a BA in sociology from UC Santa Cruz and a MS in international development and management from Lund University in Sweden. As part of his research for his Masters, he spent six months in Madagascar doing a feasibility study on alternative sources of income for remote villages. Once done with school, he spent six years working extensively in the education field for both the private and public sector in Albania. Brett is excited to be putting his economic skills to good use for IC. When he's not in the office, you can find him at the beach either playing volleyball or surfing.
Richard Griffiths
Project Director
Richard received a BSc in physics from Victoria University, a postgraduate diploma in environmental science from Canterbury University, and an MSc in ecology from Lincoln University, New Zealand. Between 1997 and 2011 he worked for the New Zealand Department of Conservation (DOC), leading species recovery, island restoration, island biosecurity and pest control, and eradication programs. He was a member of DOC's Island Eradication Advisory Group and was the leader of the Stitchbird Recovery Group between 2000 and 2007—leading the species successful reintroduction to the New Zealand mainland after a 120-year absence. He was also extensively involved in the re-establishment of seabird populations on islands and was part of the team that confirmed the reappearance of the New Zealand Storm Petrel previously considered extinct. Richard has led notable island restoration projects including the removal of rats from Little Barrier Island and the removal of eight invasive species from Rangitoto and Motutapu islands in New Zealand. As a result of the Rangitoto and Motutapu project, Richard and DOC won the Parks Forum Environmental Award in 2010. The project's innovative approach also earned Richard a position as a finalist for the 2010 Kenton Miller Award. Richard works for Island Conservation based in New Zealand. He leads a team of project managers and island restoration specialists whose focus is preventing extinctions. In the four years he has been with Island Conservation, he and his team have successfully removed invasive species from more than twelve islands, resulting in significant benefits to plants and wildlife.
Emily Haber
Grants and Contracts Specialist
Emily received a Bachelor's degree in environmental science with a focus on biology from Scripps College in Southern California. Prior to Island Conservation, Emily worked as an avian research biologist and in philanthropy at various nonprofits in the San Francisco Bay Area. She has several years of experience conducting biological monitoring for threatened and endangered species in Oregon, California, and Hawaii and has held a variety of conservation jobs ranging from Marbled Murrelet surveys to restoration and environmental consulting. While on the Kaua'i Endangered Seabird Recovery Project crew, Emily spent four years exploring Hawaii and researching Newell's Shearwaters and Hawaiian Petrels. More recently, Emily put her fundraising skills to use while working in development at Slide Ranch, an environmental education center that connects children to nature. Emily brings to Island Conservation a valuable combination of conservation, philanthropy, and grant writing experience. In her free time, Emily enjoys exploring, biking, hiking, and playing with her dog.
Erin Hagen
South American Regional Director
Erin earned her MS and PhD from the University of Washington, Seattle. She brings more than ten years of endangered species and conservation experience working on islands throughout the Pacific. Her research has focused on examining ecological and genetic relationships of critically endangered island birds to guide management actions in systems threatened by invasive mammals and plants. Evidence of her work includes collaboration with the Chilean National Park Service in implementing and comanaging Chile's first habitat-restoration program within a national park—a program that is now in its eighth year. Erin's experiences living and working on remote, inhabited islands make her an invaluable member in advancing restoration action on islands with permanent human communities.
.
Tommy Hall
Project Manager
Tommy earned his BS in biology from California Polytechnic, San Luis Obispo, where he worked on a variety of biology and ecology projects. Traveling with his father in the mountains of California and around the world served as the catalyst for igniting Tommy's passion for preserving the beauty of natural ecosystems. As an avid outdoorsman, Tommy enjoys fishing, hunting, surfing, and backcountry snowboarding. A skilled photographer, Tommy captures photos of native island species and their habitats; his images play an important role in communicating Island Conservation's mission and can be seen throughout our website and outreach materials. Tommy's scientific background combined with his advanced skills in the field make him an essential member of Island Conservation's Conservation Operations team.
Chad Hanson
Project Director
Project Director Chad Hanson, B.S., has worked on a suite of invasive mammal eradication project for the last fifteen years. He has extensive experience in assessing feasibility, developing plans, budgeting, implementing and confirming the eradication of a suite of species, including feral goats, cattle, horses, buffalo, cats, macaques, rabbits and rodents in several countries. Before joining Island Conservation, Chad played a predominant role in the world's largest goat removal on Santiago Island, Galápagos, applying his management and training skills to a team of over 40 field staff. He co-chairs Island Conservation's Eradication Advisory Team and has led the development of Island Conservation's internal project management process.
Jose Luis Herrera-Giraldo
Project Manager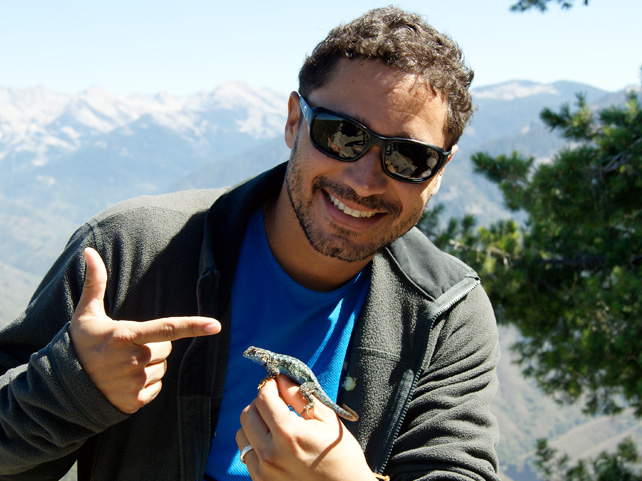 Jose Luis earned a MS in biology from the University of Puerto Rico, conducting research with the amphibians and reptiles composition in the Vieques National Wildlife Refuge at Vieques Island in Puerto Rico. Before joining IC in 2011, Jose Luis held various positions related to natural resources conservation, including working with Envirosurvey Inc, a conservation and wildlife organization based in Puerto Rico, conducting forest and wildlife assessments and outreach campaigns promoting conservation practices in partnership with state and federal governmental agencies. For two years he worked with to manage sea turtle nesting habitat and hatchlings and has conducted additional ecological work with amphibian and reptile species as a private consultant or volunteer. From 2009 to 2010, Jose Luis started working on Desecheo Island with the UCSC Conservation Measures Program, doing surveys for a single-island endemic gecko and assisting the ecosystem restoration project on Desecheo through the removal of invasive predators. At Island Conservation, he supports and leads various restoration work on islands such as Desecheo, Juan Fernández, Cabritos, Alto Velo, Antipodes and Mona for the benefits of threatened and unique species. Jose Luis is currently serving as the Point of Contact for the Island Conservation's activities in Puerto Rico, the U.S Virgin Islands and the Dominican Republic.
Nick Holmes
Director of Science
Nick's career and passion focus on research program management and conservation ecology. He earned his PhD from the University of Tasmania, Australia, working with the Australian Antarctic Division to develop best-practice guidelines for managing human impacts to seabirds in the subantarctic. Prior to joining Island Conservation, Nick managed the Kaua'i Endangered Seabird Recovery Project at the Pacific Cooperative Studies Unit, University of Hawai'i, developing and implementing recovery actions for Newell's Shearwaters, Hawai'ian Petrels and Band-rumped Storm-petrels. He brings to Island Conservation more than ten years of experience in conservation biology, with research and management expertise in seabirds, population modeling, endangered species recovery, environmental impact assessment, human-wildlife interactions, and monitoring programs. His experience includes a strong focus on island conservation and ecology, including time spent living and working on islands in the subantarctic, Antarctica, Hawai'i, and Australia. His professional goal is facilitating practical conservation outcomes based on sound science.
Gregg Howald
North America and Caribbean regional Director
Gregg has been working in the island conservation field for more than nineteen years, and since 1999 has focused on the restoration of island ecosystems internationally. Gregg serves as Island Conservation's North America regional director, and his experience and expertise are utilized for many of IC's projects worldwide. Gregg has developed a diverse array of North American partnerships among federal government agencies, private industry, NGOs, research scientists, and local communities. These partnerships have led to the direct implementation or consultation on more than forty island restoration projects and programs throughout North America—ranging from the Aleutian Islands, Alaska, to tropical Mexico and west to Hawaii, the Central Pacific, and Micronesia, as well as South America on the Galápagos Islands. Gregg earned an MS in ecotoxicology from the University of British Columbia, Vancouver, and has assisted the US Environmental Protection Agency, Fish and Wildlife Service, and the Department of Agriculture, among others, with project planning and policy guidance. Together this work established a precedent for the successful registration and authorized use of conservation rodenticide products for rodent removals on islands in North and South America.
Wes Jolley
Project Manager
Wes received his degree in wildlife science with a minor in biology from Utah State University. He has held a variety of conservation jobs ranging from studying bats in southern Utah to working on a silviculture crew in Alaska. Wes joined Island Conservation in 2009 as part of the team dedicated to the restoration of San Nicolas Island, California. He has served various roles on Island Conservation's projects in the US, Ecuador, Chile, Puerto Rico, the Bahamas, and the Dominican Republic. Since being promoted to project manager in 2013, Wes has focused on saving the IUCN-listed Critically Endangered Ricord's Iguana and six other Vulnerable species by restoring Cabritos Island, which is located in Lake Enriquillo in the Dominican Republic.
Sara Kaiser
Communications Specialist, Temp
Sara is a UCSC alum with a BA in anthropology. She has been fascinated by the natural world her entire life, and is interested in the many ways that people relate to and affect their environments. Sara is a yoga teacher, writer, and skilled slackliner. Her latest endeavor has been learning the art of aerial silks. Whenever possible, Sara is outside enjoying and exploring the Santa Cruz landscape. She is excited to join the Island Conservation team in its efforts to support ecosystem vitality around the world.
Mele Khalsa
Island Restoration Specialist
Mele Khalsa received a Bachelor's degree in environmental biology with an emphasis on botany and a minor in geology from Occidental College in Los Angeles. Prior to Island Conservation, Mele worked at the National Tropical Botanical Gardens (NTBG) where she did invasive species control of animals and plants within the Limahuli Preserve on Kaua'i. She is a trained native plant botanist and has worked with many rare and endangered species on forest restoration projects. She was raised camping and backpacking on Kauai's Na Pali Coast where she gained a profound appreciation for native ecosystems, and particularly the plants and birds of Hawai'i. Prior to her time at the NTBG, Mele worked for the State of Hawaii doing predator control within Hono O NaPali Natural Area Reserve seabird nesting colonies. Mele is also skilled in GIS mapping and data management, which helps fulfil her deep-down nerdiness. Mele is based on Kauai where, in her free time, she enjoys extreme sports such as roller derby, kite surfing, and rugby.
Bradford Keitt
Director of Business Development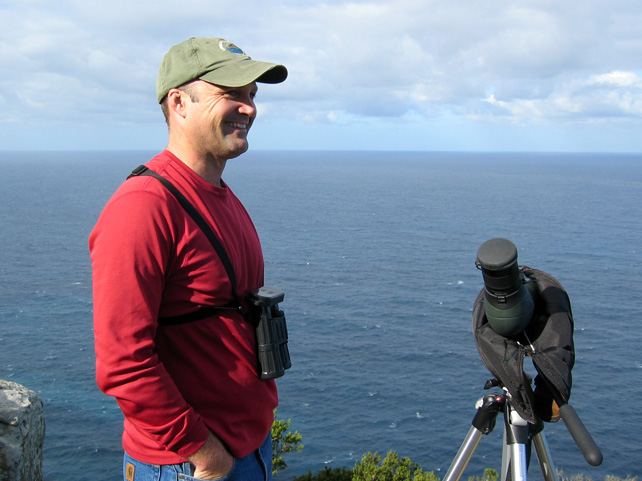 Brad received an MS in marine sciences from the University of California, Santa Cruz, and is a Switzer Foundation Conservation Fellow. His thesis work focused on the conservation and ecology of the Baja California endemic Black-vented Shearwater. He has conducted research on all of the Baja Pacific Islands, as well as islands in Alaska, Hawai'i, California, Oregon, the tropical Pacific, and the Caribbean. Brad has published more than forty scientific articles on seabirds and the conservation of islands, and has had extensive involvement in policy issues related to the protection of island biodiversity and island ecosystems in the US and Mexico. Brad helped to create the Guadalupe Island Biosphere Reserve, leading to the protection of nearly a half million hectares of marine environment and the 26,000 hectares of terrestrial habitat on Guadalupe Island. Brad helped secure almost $4 million to implement much needed management actions on the "Islas del Pacifico" of Baja California, and he also petitioned to declare these islands an official protected area—an action that will protect eleven islands and almost 180,000 hectares of the surrounding marine environment. In his more than fifteen years with Island Conservation, Brad has participated in the planning and implementation of more than seventy eradications of invasive vertebrates from islands.
Jennifer Lape
Deputy Director
Jen is a philanthropy and major gifts professional with experience in managing and facilitating gifts from philanthropists and foundations in the environmental sector. As a key member of IC's senior management team, Jen's expertise lies in leading donor development strategy; board engagement; participation in fundraising, marketing, communications, and strategic planning; solicitation and stewardship of annual gifts; donor event design and management; governance; and staff recruitment and management. Jen has served in many roles on Island Conservation's philanthropy team including director of philanthropy, philanthropy manager, board liaison, and development coordinator. Prior to joining Island Conservation, Jen earned an MS in ecology, evolution, and marine biology from the University of California, Santa Barbara, and a BA in marine biology from the University of California, Santa Cruz. She has more than eight years of biological research experience specializing in monitoring and understanding community interactions on coral reefs. During her graduate studies, she worked as grant administrator for the Coastal Research Center at the University of California, Santa Barbara. Jen's scientific training and administrative experience enable her to clearly communicate the scientific nature of IC's work to supporters.
Rochelle Newbold
Bahamas Program Manager
Rochelle has been working in the environmental field for more than 15 years. She has worked as an Environmental Project Manager for various public and Private sector developments in The Bahamas. She has also managed United Nations and regionally funded projects. Rochelle holds a Masters of Environmental Management degree from Duke University in Coastal Environmental Management and a Bachelor's of Science degree from the University of North Carolina Wilmington in Marine Biology. She has represented The Bahamas at numerous international and regional environmental conferences and has authored and contributed to various national environmental policies, handbooks and plans.
Ray Nias
Southwest Pacific Regional Director
Ray was the director of conservation for WWF Australia from 1988 to 2009 and led the development of WWF Australia's large and growing program of conservation-related activities, including the management of research, policy development, advocacy, and community outreach programs. He has been actively involved in the international work of WWF for many years; has been chair of the WWF International Marine Advisory Group; and was instrumental in the establishment of the WWF South Pacific program in 1990 and the WWF Antarctic and Southern Ocean Initiative in 2006. In 2007, Ray worked with an ecotourism company to develop island conservation programs for subantarctic islands, specifically on Macquarie Island. Through WWF Australia, Ray has worked with governments, conservation groups and communities throughout the region developing programs, policy campaigns, communications, and fundraising programs in countries including Papua New Guinea, Fiji, Indonesia, New Caledonia, and various countries in Southeast Asia. In 2009, Ray formed TierraMar Consulting with the aim of assisting organizations that work on coastal and marine conservation issues in Australia, Southeast Asia, and the Pacific. As a consultant, Ray specialized in strategic planning and analysis of complex environmental programs, developing funding applications for intergovernmental organizations in the Pacific, and writing technical and popular reports on coastal and marine issues. With his scientific and management background, fundraising experience, and knowledge of the Southwest Pacific region, its environments, and institutions, Ray is ideally placed to help make Island Conservation a major force for island conservation in the Southwest Pacific region.
Heath Packard
Director of Communications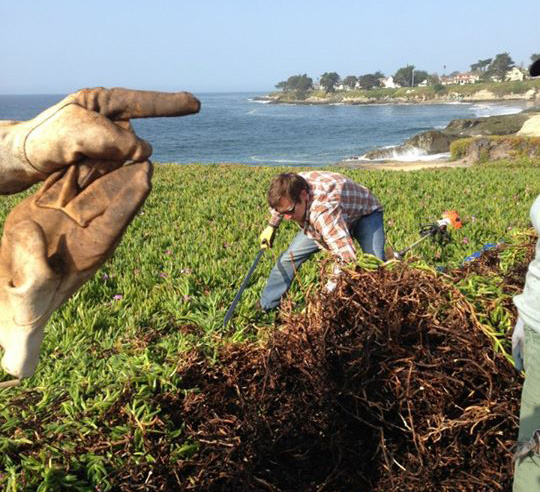 Heath earned an MA in philosophy and social policy from American University in Washington, DC, and holds a bachelor's degree in biology and philosophy from State University of New York (SUNY) at Oswego. Heath brings fifteen years of strategic communications, policy, campaign, and government and external relations experience to Island Conservation. Heath has served as field director for the National Wildlife Refuge Association; a groundfish observer in the Bering Sea, Alaska, collecting and reporting fisheries data to the National Oceanic and Atmospheric Administration Fisheries; the Washington state policy director for National Audubon Society; and director of legislative and external affairs for the Washington state Dept. of Natural Resources and the independently elected Washington state Commissioner of Public Lands. He has worked on both endangered species and invasive species issues for most of his career, and as a result is an "accidental birder." When he's not busy finding new and compelling ways to tell the island conservation story, Heath can be found running, biking, hiking, camping, sailing, writing, playing music, gardening, or winding down the day with good food and drink.
Karen Poiani
Chief Executive Officer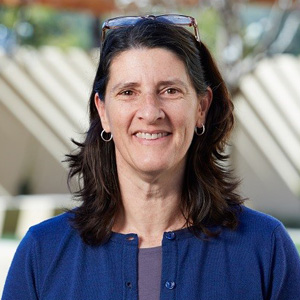 Karen Poiani, PhD was appointed as Island Conservation's CEO in July, 2016. Karen came to IC with 25 years of experience in conservation organization management, fundraising, board engagement, international and local partnership development, and conservation science research.
Karen's diverse leadership and management experience includes roles as chief conservation strategy officer, director of science, evaluation and learning director, conservation program director, gender and diversity leader, and courtesy assistant professor. She spent 17 years with The Nature Conservancy and served with the organization's global executive team. Most recently, Karen served as director of evaluation and learning at the Gordon and Betty Moore Foundation, where she gained invaluable understanding of the philanthropic giving sector.
Karen earned a BS in Environmental Science from Stockton State College, New Jersey, an MS in Botany, and a PhD in Ecology from Virginia Polytechnic Institute & State University. She has dozens of peer-reviewed publications and has been a big fan of Island Conservation for many years. Karen is proud to be leading the organization's next phase of growth in preventing extinctions.
Maddy Pott
Project Manager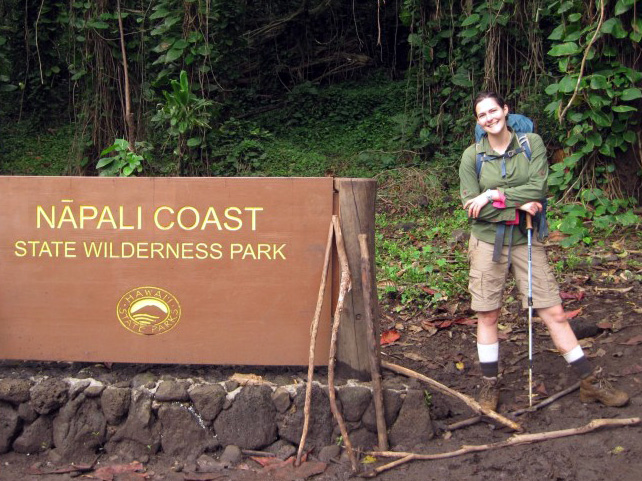 Maddy received her AB cum laude in biology and Romance languages from Bowdoin College. After graduating, she taught English at an engineering school in Nantes, France.  Maddy spent her summers working seasonal field jobs in remote areas of Mexico, Maine, and the Canadian Maritimes.  After deciding to pursue ecology full time, she spent a number of months working in Mauritius to protect the Endangered Pink Pigeon from the threat of invasive species. Maddy's combined passions for unique species, islands, and foreign languages make her an invaluable component of the Island Conservation team. Maddy loves to get out and observe plants and animals in the wild while camping, hiking, or kayaking. When confined to more urban settings, she enjoys biking, baking, and making a strong cup of tea.
Royden Saah
SRY Project Manager
Royden joined Island Conservation in 2016 as part of our Innovation Program, which explores advanced technologies to increase efficiency in rodent removal projects. Royden brings a dozen years of scientific management experience in highly regulated arenas to lead us to new methods of island restoration using the best available technology. Royden is based out of North Carolina State University, where he earned a BS in Zoology and an MS in Microbiology. Prior to Island Conservation, Royden worked in food protection and public health, including biosecurity and international emergency response. These experiences help inform our Innovation Program in an effort to bring awareness to the public, scientific, and regulatory communities on the issue of biodiversity loss and emerging technologies that may help to mitigate this crisis. In his time outside of conservation work, Royden plays what some generously call music, climbs rocks because of a fear of heights, and delights in edible wild plants he stumbles upon
Gloria Salvador
Floreana Project Facilitator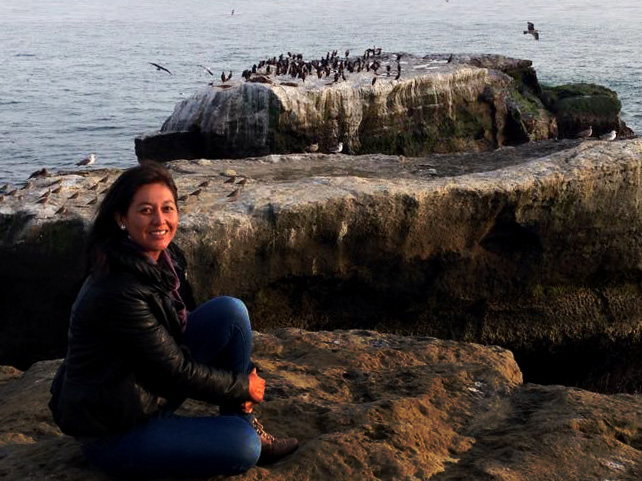 Gloria is a geographer who graduated from the Catholic University of Quito, Ecuador, and recently finished her masters in social and environmental studies. She has been working in the Galápagos archipelago for many years; in fact, her first experience was as a tour guide. As a resident of the Galápagos Islands, she has always been involved with the environmental issues of the archipelago. One of her personal goals is to support local communities to improve their quality of life according to the environmental conditions of the islands. During her free time, she loves to cook for family and friends.
Sara de Rodt Araya
Island Restoration Specialist
Sara was born and raised in the Juan Fernández archipelago. Since 2001, Sara has spent much of her free time working in the field on Robinson Crusoe Island in invasive plant control, endemic Juan Fernández Firecrown conservation and restoration, and hummingbird nest sighting and monitoring. After witnessing firsthand the problem of invasive species in the archipelago and seeing that it is possible to protect endemic island species, Sara realized that she could better benefit threatened species by fully dedicating her time, skills, and experience to field work in the archipelago, the land of her birth. Since joining Island Conservation in 2013, she has been working on the control of invasive species and monitoring of native and endemic species in the archipelago, recently participating in a monitoring trip to the Galápagos. When Sara is not looking for hummingbird nests, she enjoys playing volleyball and running and looks forward to the rare occasions when her son—a member of the Chilean navy—can return to the island for a visit.
Carol Schimke
Institutional Gifts Manager
Carol earned her MA in international policy studies at the Monterey Institute of International Studies. She brings expertise in grant development, program and organizational development, and program evaluation developed through work in Central America and Venezuela, as a consultant to nongovernmental organizations, and as a founder of a nonprofit agency in Santa Cruz County. Carol enjoys the storytelling process of grant writing, weaving together evidence-based research, a logical theory of change, and meaningful outcomes into compelling illustrations of an agency's short- and long-term impact. Her efforts have secured grants of all sizes from private and public institutional funders and have helped build nonprofit–grant maker collaborations that foster the mission-driven change for which each agency strives. In 2010, Carol was selected as a Fellow for the Leadership Education and Development Institute, sponsored by a consortium of foundations including the David and Lucile Packard Foundation, the Hewlett Foundation, and the James Irvine Foundation. Carol is bilingual in Spanish and English and enjoys traveling locally and abroad (forty countries to date!), reading historically based suspense/mystery novels, gardening, creating special memories with her nine-year-old daughter and husband, and eating dark chocolate.
Dena Spatz
Conservation Biologist
Dena earned her bachelor's degree in Environmental Studies and Anthropology and her PhD in Ecology and Evolutionary Biology at UC Santa Cruz. Her dissertation examined the biogeography and conservation of globally threatened island species and she is using the results of this work to identify invasive species eradication opportunities. The global scope of the project led to strong partnerships with the IUCN, UN, and BirdLife International and the creation of the Threatened Island Biodiversity Database, a global database of threatened island species at risk from invasive species. The database is being used worldwide for both island-species conservation and academic research. Dena's previous work focused mainly on seabird breeding and foraging ecology along the U.S. West coast and she has also participated in a diversity of other projects such as searching for rare species on the California Channel Islands and monitoring seagrass ecosystems in the Philippines and Mexico. Dena continues to be passionate about nature, science and conservation and is excited to be working as a Conservation Biologist for Island Conservation where she can be a part of a global effort to prevent island extinctions.
Jonathan Steinberg
Human Resources Manager
Jonathan spent more than twenty years as an organic farmer on the California coast. After retiring from agriculture, he worked as a consultant to farmers, artists, small business owners, and nonprofits. Jonathan is a dedicated volunteer for the Ride-A-Wave Foundation (www.rideawave.org), an organization that introduces children with special needs to the world of surfing. Jonathan brings diverse business management experience to Island Conservation.
Paulina Stowhas
Project manager
Paulina is a Chilean veterinarian with a background in Human-Wildlife conflict research and conservation planning. Her undergrad thesis from the Universidad Mayor in Chile analyzed the conflict between wild carnivores and rural farmers.  Paulina went on to complement this line of research with a Master's in Environmental Conservation. She focused on facilitation and conflict management in conservation from the University of Wisconsin-Madison, developing her final project in analyzing Wildlife Presence in Agroecosystems in Coastal Ecuador. Paulina comes to IC with experience on invasive mink work from southern Chile, and stakeholder facilitation and consensus building on a variety of conservation projects in marine and terrestrial ecosystems.
Carolina Torres
Legal & Administrative Specialist, Galápagos
Carolina is an attorney at law, with a minor in litigant, financial and corporate law, from Universidad de los Hemisferios. She has over six years experience managing cases that link administrative law with environmental law.  She is a member of the Assembly of the Ecuadorian Center for Environmental Law (CEDA) and the International Trans-disciplinary Academy of Environment (ATINA). In the conservation field, she has been the lead attorney of the Galápagos National Park Directorate (GNPD). During her period at the GNPD, she managed environmental issues regarding recent vessel wrecks on San Cristobl Island as well as environmental cases in the Galápagos.
Claudio Uribe
Design & Digital Communications Specialist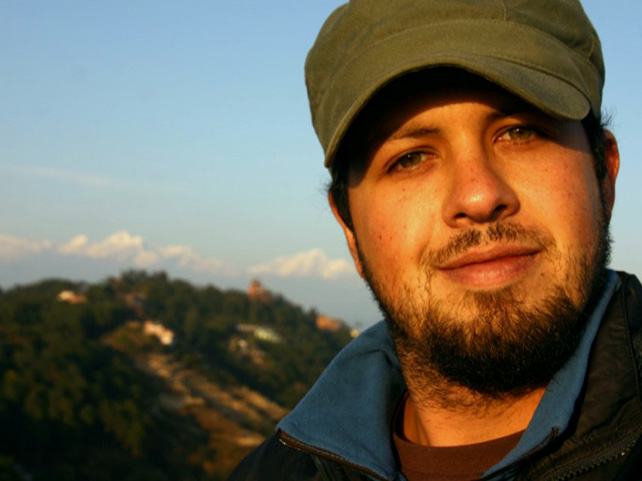 Claudio has a degree in communication sciences specializing in marketing and design, but he is a marine biologist at heart. Claudio has contributed to projects involving marine trophic chains and biodiversity in Mexico, turtle conservancy in Mexico and Sri Lanka, coral reef conservation programs in Thailand, and biodiversity conservation projects in the Peruvian rainforest. He implemented a GIS project for the Raimundi-Carr lab at University of the California, Santa Cruz, to track scientific activities in the Baja California peninsula. Claudio has collaborated with various NGOs in Mexico as a consultant for their communication and fundraising campaigns. He is passionate about photography and downhill skateboarding.
David Will
GIS and Data Management Specialist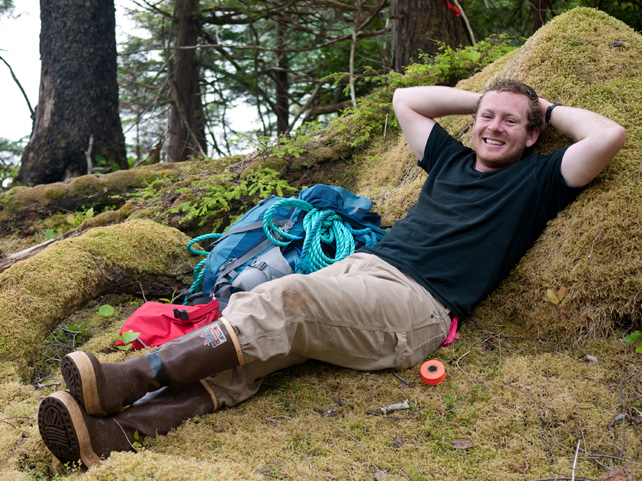 David received a BS in bioinformatics from the University of California, Santa Cruz. During his tenure, David worked with the Site Stewardship Program, as part of the Chancellors Undergraduate Internship Program, to restore and maintain the campus's numerous sensitive natural areas. Over the course of the internship he developed an internal wiki to store mitigation documents, survey data, and maps relevant to campus restoration efforts. David has a strong background in computer science and a keen interest in using computer applications and GIS as a tool to aid conservation and restoration efforts. He is currently developing a database and integrated data-collection system for monitoring, analyzing, and displaying field data.
Coral Wolf
Conservation Biologist
Coral earned her BS at the University of Wisconsin, Madison, and her MS in conservation biology from the University of Michigan. Her graduate research on the Juan Fernández Islands focused on the foraging behavior of an endangered, endemic hummingbird, the Juan Fernández Firecrown. Before joining IC in 2013, Coral spent several years working with the Coastal Conservation Action Lab at the University of California, Santa Cruz. There, she monitored the impact of invasive vertebrate removal on islands' native and non-native flora and fauna. Coral has conducted research on islands in North and South America, the Caribbean, and the Pacific and possesses more than ten years of island ecology and science writing experience.
Jason Zito
Island Restoration Specialist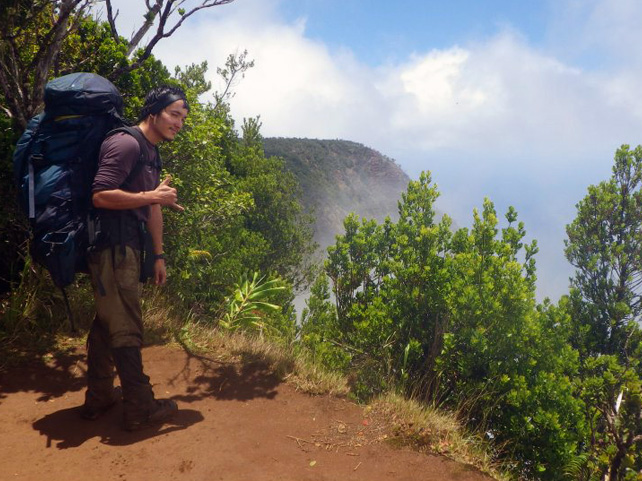 Jason received a BS in Wildlife Management and Conservation from Humboldt State University. Prior to, during, and after earning his degree, Jason worked a variety of field jobs ranging from oyster farming to duck club grounds maintenance. The bulk of his experience has been in the field of invasive species control—the latest of which consisted of six years of multispecies vertebrate pest removal throughout the island of Kaua'i, mostly to mitigate for native bird depredation by introduced predators. Jason has a strong background in conservation fieldwork as well as project coordination and management, including cultivating productive relationships with a variety of collaborating partners. When not working, Jason enjoys the outdoors, cooking, self-subsistence, and most other good times in general.