Research and Discoveries in Island Restoration in 2018
This year, Island Conservation, partners, and researchers around the world revealed new studies showing the cascading benefits of island restoration. Here are just a few of the publications that show the need for and lasting impact of island restoration.
Island Conservation biologist finds a 5000% increase in native tree recruitment on invasive rat-free Palmyra Atoll.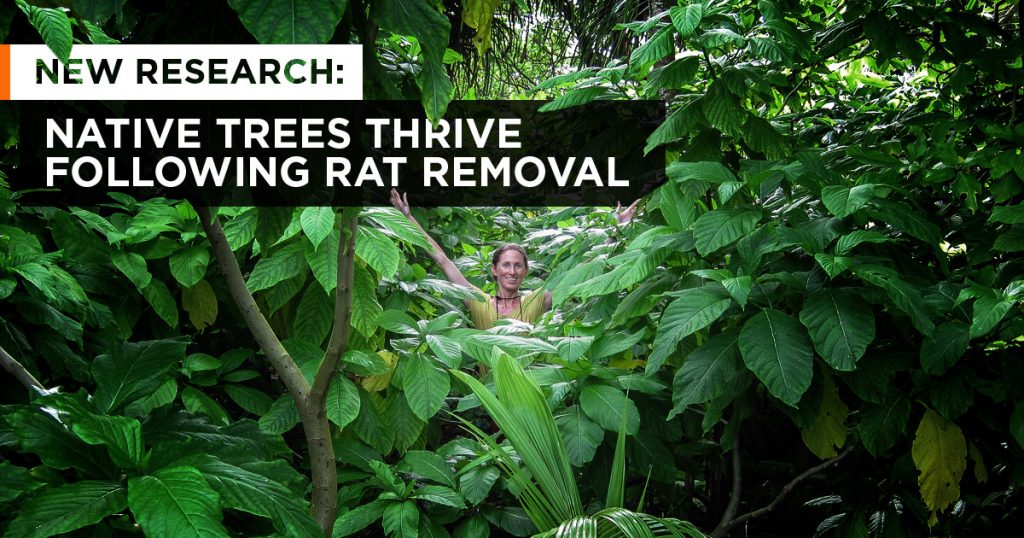 Five years after the removal of invasive rats form Palmyra Atoll, researchers immediately started seeing signs of recovery with seedlings sprouting across the island. In 2016, a team led by Island Conservation's Coral Wolf set off to monitor the recovery. The results she found were astounding. Native Pisonia grandis, as well as other native plants, were not just surviving but thriving with a 5000% increase in vegetation recruitment.
The Science is In: Coral Reefs Thrive Near Rat-Free Islands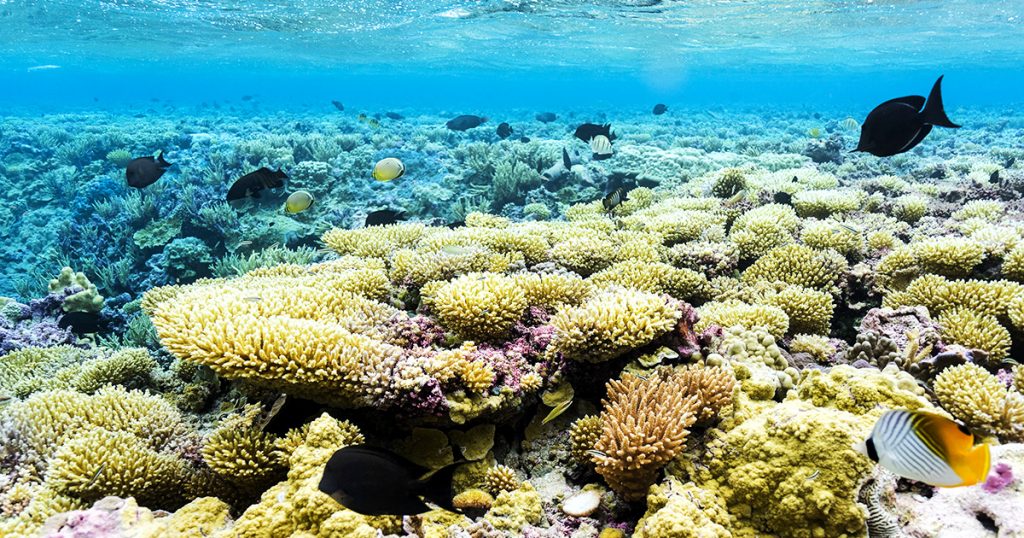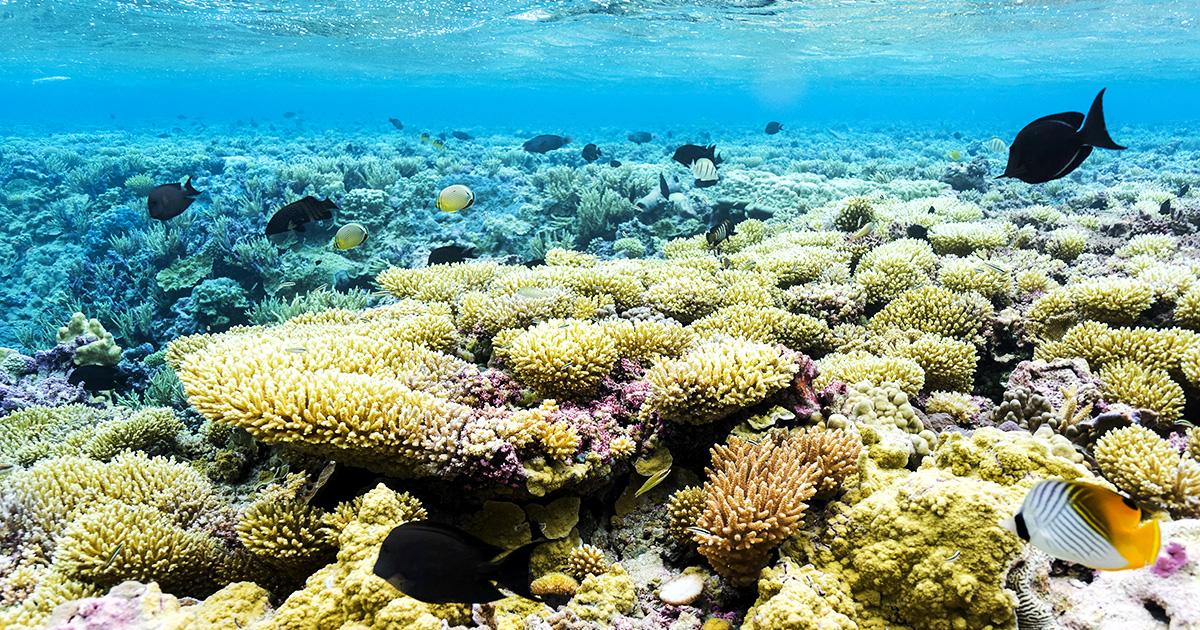 Researchers confirm a suspicion that island communities and conservationists have had for decades: removing invasive rats benefits the marine environment. The paper's lead author Professor Nick Graham of Lancaster University, UK said:
"The results of this study are clear. Rat eradication should be a high conservation priority on oceanic islands. Getting rid of the rats would be likely to benefit terrestrial ecosystems and enhance coral reef productivity and functioning by restoring seabird derived nutrient subsidies from large areas of ocean. It could tip the balance for the future survival of these reefs and their ecosystems."
Palmyra Rat Eradication Rids the Atoll of Disease-Carrying Mosquitoes
New research reveals the removal of rodents from Palmyra Atoll by Island Conservation, The Nature Conservancy and the U.S. Fish and Wildlife Service in 2011 also got rid of the disease-carrying Asian tiger mosquito. Although other invasive mosquitoes are still present on the Atoll, the removal of the Asian tiger mosquito is great news for native birds!
New Research: Albatross-eating Mice Responsible for Two Million Fewer Seabird Chicks on Gough Island Each Year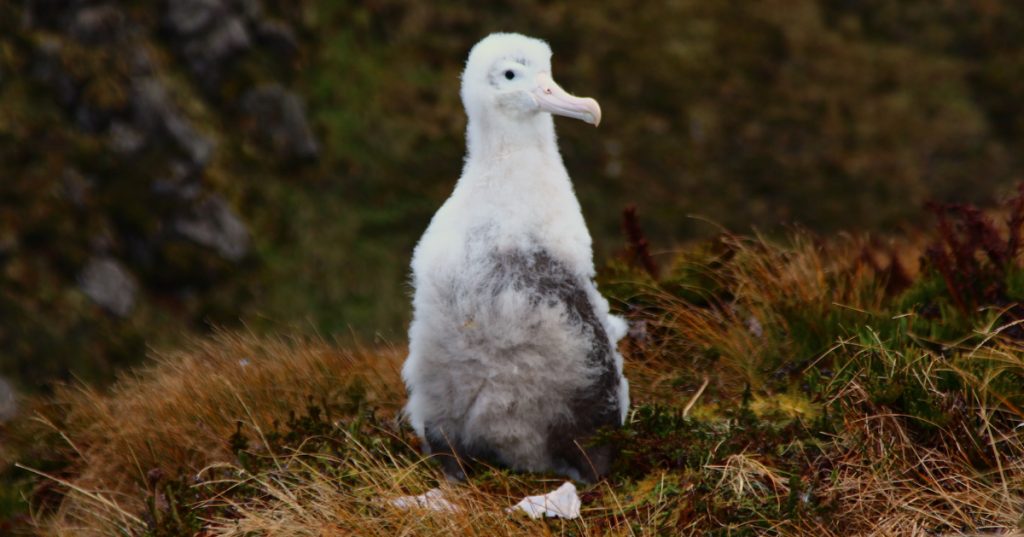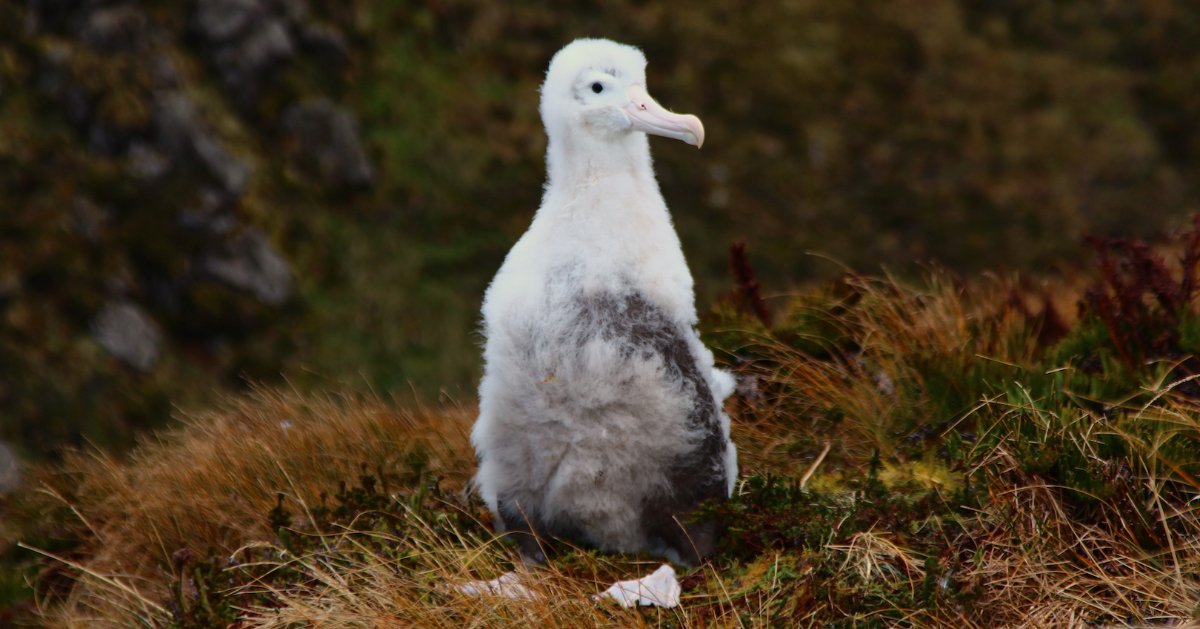 The Royal Society for the Protection of Birds (RSPB) published new findings from Gough Island where predation by invasive mice is causing two million fewer seabird eggs and checks every year. Luckily, Island Conservation, RSPB, Tristan da Cunha, and partners are working together to prevent the extinction of these threatened seabirds by removing invasive mice.
Keep up to date on all the latest news year-round by signing up for the Island Conservation Newsletter.
Featured photo: Coral Wolf and her team of researchers trudge through the waters of Palmyra Atoll. Credit: Island Conservation