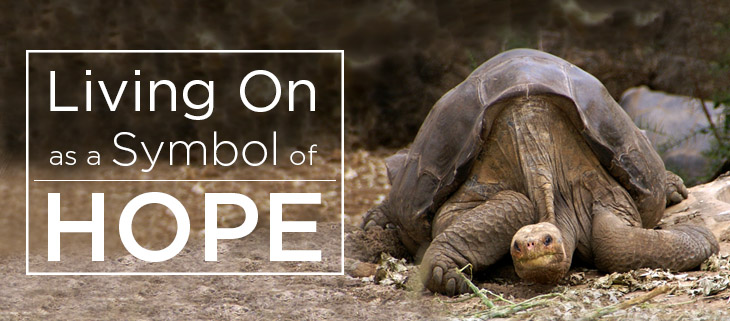 The Late Lonesome George Returns Home
Lonesome George, the last Pinta Giant Tortoise died in 2012, but has been preserved and returned to the Galápagos as a sign of hope for the future of Giant Tortoises.
The widely reported 2012 death of Lonesome George, the last remaining Pinta Giant Tortoise in existence, was a sad loss for conservation biologists. Lonesome George was one of the world's most famous Galápagos Giant Tortoises and at 100 years old he was one of the oldest alive. George was lived at the Fausto Llerena Breeding Center at the Galápagos National Park Directorate headquarters on Santa Cruz Islands, Galápagos for the last 40 years of his life.
Now, the tortoise has been preserved in New York and returned home to the Galápagos where he will remain in the Symbol of Hope Exhibit Hall, which is open to the public. Lonesome George is a symbol of hope for the conservation of Galápagos Giant Tortoises, which are threatened by invasive rats.
Shortly after the death of Lonesome George, a Tortoise named H-2 was discovered on Isabela Island, and is believed to be descended from a Pinta tortoise that was translocated. H-2, a hybrid of Pinta and another species of Giant Tortoise, could potentially be selectively bred if other Pinta hybrids are found. Conservationists hope selective breeding could bring back the Pinta species.
Perhaps Lonesome George was not the last Tortoise to graze Pinta Island, and could one day be a reminder not of a species lost, but of a species we almost lost.
Featured photo: Lonesome George. Credit: putneymark
Source: Galapagos Conservancy