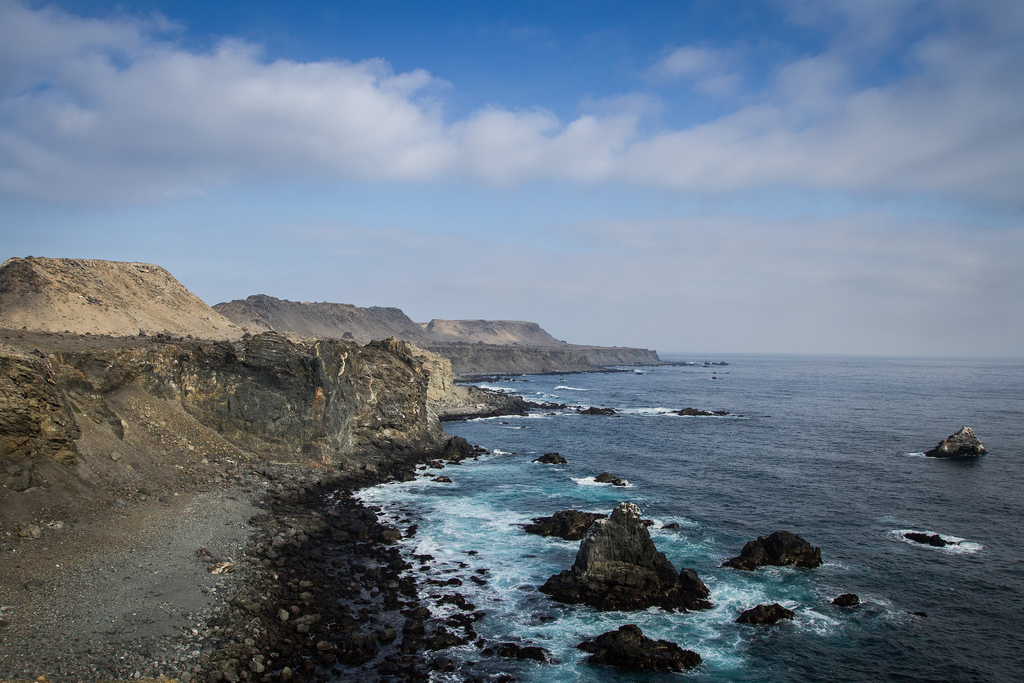 Choros Island, Chile – Photo Gallery
Choros Island is one of the three islands that make up the Humboldt Penguin National Reserve, situated 600 km (372.8 miles) north of Santiago, Chile. The reserve is managed and protected by CONAF. Choros Island covers 301 ha. The vegetation on Choros Island is comprised mainly of cactus, herbs, and low-growing shrubs.
Choros Island may be small in size, but it is undoubtedly biologically important and globally significant. Two globally threatened seabirds nest on Choros Island: the IUCN Vulnerable Humboldt Penguin and the IUCN Endangered Peruvian Diving-petrel. The island also supports two threatened plant species, Alstroemeria philippii and Chorizanthe frankenioide.
Invasive rabbits on Choros Island are destroying the ecosystem by occupying seabird burrows, increasing erosion, and browsing on vegetation. Humboldt Penguins depend on intact burrows for nesting, while smaller seabirds use vegetation and burrows for hiding in order to avoid native predators. In July 2013, Island Conservation and local partners began assisting the Chilean Forestry Corporation (CONAF) in removing invasive rabbits from Choros Island.