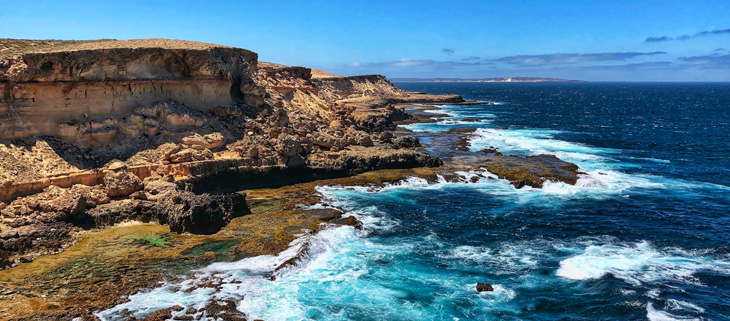 Wallabies Doing Well on Dirk Hartog Island
Wallabies return to Dirk Hartog Island, Australia after invasive feral cats are removed.
Dirk Hartog Island is a national park that lies off the coast of West Australia, and after an extensive project to remove invasive feral cats, the island is now safe for native species, including Rufous and Banded Hare Wallabies. In 2017, 24 of these Wallabies were released on the island, and are doing well today with signs of breeding. Now, conservationists are releasing more individuals into the safe haven.
But what is a Wallaby? A Wallaby is a small mammal. It is related to kangaroos, but is much smaller! These furry creatures are active at night and enjoy eating grasses and other vegetation. Keith Morris, senior principal research scientist at the Department of Biodiversity, Conservation and Attractions (DBCA) said:
They are marsupials and they were relatively widespread on the mainland 200 years ago. Over time their range has contracted due to predation by introduced cats and foxes but also land clearing.
Releasing the Wallabies on Dirk Hartog Island through the Dirk Hartog Fauna Reconstruction Project is expected to benefit population numbers, and hopefully help lift the species from their "Threatened" status. Morris noted:
One of our roles is to try and improve the conservation status of some of these animals that have nearly dropped off the planet and only exist on a couple of small islands. It's probably the biggest fauna reconstruction project in Australia, if not in the world.
The project highlights the value of island restoration projects and offers hope for continued conservation success on islands around the world. Travelers are welcome to visit the island and search for the rare, distinctive native wildlife that have been saved from extinction.
Featured photo: Cliffs over Shark Bay, Dirk Hartog Island. Credit: David
Source: ABC