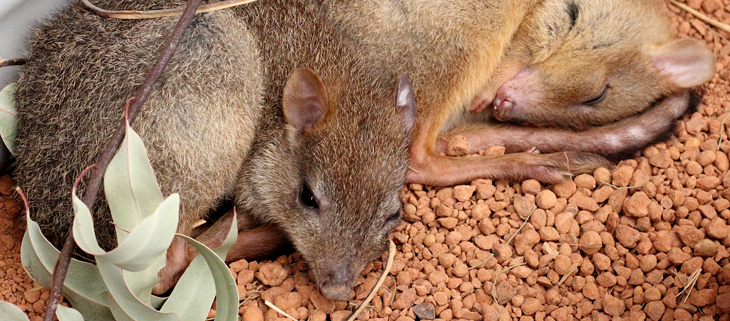 Native Wildlife to be Reintroduced to Dirk Hartog Island, AU
Dirk Hartog Island is the largest island off the coast of Western Australia (WA). Impacts from people and invasive species they introduced to the island have degraded the island's ecosystem.
Feral cats, in particular, became a serious threat to native wildlife. Seven years ago, the island was announced a National Park by WA Department of Parks and Wildlife and a plan was created to restore its ecosystem. Environment Minister Albert Jacob said:
The main reason that we have lost the species has been the feral cats, and we've been progressively removing all of the feral cats from the island. I think that is the single largest area of Australia that will be cat-free when we have succeeded.
Following the removal of invasive species, authorities will return native wildlife to the park. The first native species to be reintroduced will be the Rufous and Banded Hare Wallabies. The endeavor is one of Australia's "biggest ecological restoration projects."
Featured photo: Woylies cuddling. Credit: S J Bennett/Flickr 
Source: ABC