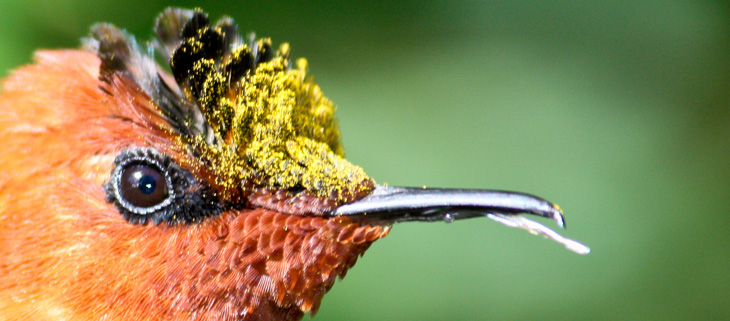 Island Journey: The Global Impact of Island Restoration
Island Conservation's David Will and Coral Wolf share their experiences in the field and highlight the outsized impact that island restoration can have on global biodiversity.
While travel restrictions have limited the journeys we as individuals can go on this year, Island Conservation set out to create an Island Journey series where our staff members and special guests take you to some of the incredible places where we work to learn more about conservation.
In 2019, David Will co-authored a paper that outlined 169 islands around the world where invasive species removal is a leading threat to island wildlife and can be removed within the next decade. This groundbreaking research set the foundation as David takes guests on many of the island restoration adventures he has been a part of at Island Conservation.
Coral Wolf takes the journey one step further as travelers join her on one of the islands identified by the research, one of the eight highest priority islands, Robinson Crusoe Island in the Juan Fernandez Archipelago, Chile. This remote island is home to a small community and holds a species place in Coral's heart as the island that started her career. It is clear why this magical place is so important to her and how island restoration could have such a dramatic impact on wildlife conservation in the region. Listen as Coral shares the work that the community of Robinson is pursuing to secure the wildlife and native ecosystems they hold dear.
Want to learn more? Check out Island Journeys two where Coral and a few special guests dive into the marine-terrestrial connection that research continues to reveal.
Featured photo: Male Juan Fernandez Hummingbird on Robinson Crusoe Island. Credit: Island Conservation