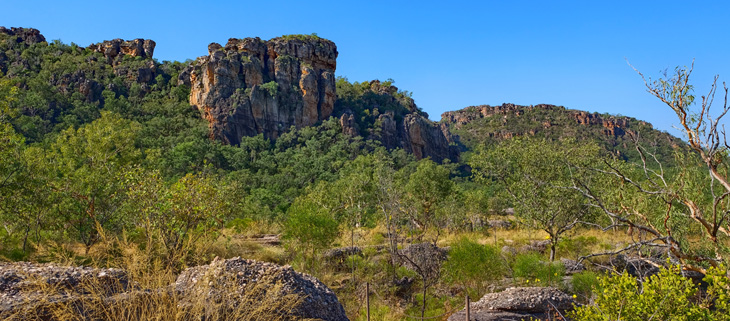 Feral Cats Catching More Than Australia's Native Birds
A new study finds invasive feral cats are hunting more than just Australia's native birds but are also are having a dramatic impact on native reptile populations.
In 2017, a study estimated 99.8% of Australia's land mass had invasive feral cats present which creates a big problem for native birds. Now, researchers are realizing Australia's birds are not the only species affected, but that native reptiles are also facing rapid declines.
Researchers in Australia published a new study in Biological Conservation where they conducted an experiment to determine the extent to which invasive feral cats impact native reptile populations. As it turns out, reptiles are losing more than their tails.
In order to fully understand the extent to which reptile populations are affected, researchers traveled to the Kakadu National Park in Australia's Northern Territory and created cat-free zones while leaving other unfenced areas with cats present. The researchers spent two years ensuring the cat-free zones remained cat-free and using pitfall traps to catch native lizards which provided an estimate in population density and species diversity. The authors noted:
These findings indicate that, even at relatively low densities, feral cats are exerting considerable predatory pressure on small reptile populations."
Researchers found that in the cat-free zones, there was "a significant increase in reptile abundance" with almost 2 more reptiles found in each fenced plot compared to the open research sites. Peter Marra, director of the Smithsonian Migratory Bird Center commented:
It's just another piece of evidence on this expanding and very large list of studies that show that cats are not just killing animals, but having population-level impacts on native wildlife."
Although some argue that the fences also excluded other species which could affect native Australian reptile populations, the researchers are confident in the results since few other predators of reptiles are found in the area. This new research aligns with what many researchers have observed on islands around the world and further supports the need for conservation efforts to protect Australia's native wildlife.
Featured photo: Nourlangie Rock, Kakadu National Park, NT, Australia. Credit: Geoff Whalan
Source: National Geographic