COVID-19 Delays Implementation on Loosiep Island, Ulithi Atoll
Island Conservation and our partners have made the difficult decision to postpone the removal of invasive rats and monitor lizards from Loosiep Island for 2020 due to the ongoing pandemic.
In consideration of the global COVID-19 pandemic, Island Conservation, along with our partners and leadership from Falalop, have determined it is necessary to delay the operation to remove invasive rats and monitor lizards from Loosiep Island until 2021. The partnership remains committed to the Ulithi project and to supporting efforts to protect Micronesia's Green Sea Turtle population, native seabirds, and vital resources for the Ulithi community.
We are currently working with funders to plan for this delay and ensure adequate resources are available in 2021 to continue our collective work. In the meantime, Island Conservation will stay engaged with the Ulithi Falalop Community Action Program (UFCAP), The Council of Ten, and One People One Reef (OPOR) to continue the momentum we have established as a partnership.
In the coming months, there are still many objectives that our local field team can accomplish using the skills and resources established in 2019. These include completing the removal of feral pigs on Loosiep, biosecurity planning, and monitoring activities on the turtle islands. We will be as supportive as possible in these endeavors and manage these challenges adaptively during these trying times. Moving forward we anticipate some logistical delays and communication challenges and will, as always, rely on the input of the local people of Ulithi to advance the project.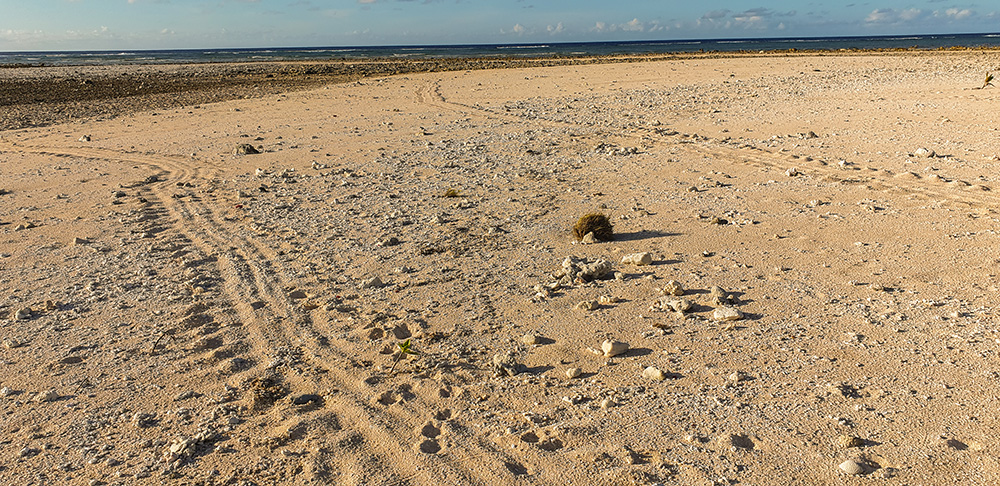 2019 was a very successful year for the project and we know that despite these changes, we will continue to build upon our progress due to the commitment of the Ulithi community, partners, and supporters. Island Conservation feels honored to be welcomed into the impressive program of community-driven conservation work happening on Ulithi as friends and colleagues, and we look forward to setting the stage for another successful year in 2021.
For information on how to take precautions against the COVID-19 threat, we encourage you to consult the Centers for Disease Control (CDC) and the World Health Organization (WHO) websites.
This project is supported by the U.S. Department of the Interior, Office of Insular Affairs, and the Darwin Initiative.
Featured photo: Native lizard on a rock. Credit: James Reardon