Do you know where the real wild things are?
By Bill Waldman, CEO, Island Conservation &
Jose Mateo, Director of Biodiversity, Dominican Republic Ministry of the Environment and Natural Resources
Jaime Moreno, President, SOH Conservation
Can you imagine a world teeming with 20 pound (9 kg) lizards nearly five feet (1.4m) long? What if this strange land was one of the hottest places on Earth with temperatures spiking to 120° F (49°C) and it was, in fact, an island set in crocodile infested waters 140 feet (42m) below sea level? What if it was frequented by the curious and majestic American flamingo and dozens of other fantastic seabirds? Now imagine that this island and these giant lizards are in danger and only you, the king of all wild things, have the power to save them…
---
"Fiction!" you say. "Pure fantasy; the stuff of children's books!"
Well, it might sound far-fetched, but this place actually exists and it's where the real wild things are—Cabritos Island, Dominican Republic (DR).
"But…" you argue, "An island 100s of feet below sea level cannot, by definition, be an island!"
---
Okay, perhaps that was misleading. Cabritos is an island within an island. It is found in the heart of Lake Enriquillo, an alkaline inland sea reputed to be the hottest and driest part of the DR and the lowest point in all of the Caribbean. Yes, Cabritos Island may sound inhospitable, but it is actually a haven for the Critically Endangered Ricord's Iguana and Vulnerable Rhinoceros Iguana.
These iguanas are rather suited to this environment, its heat, and even the crocodiles. But, they are under attack by predatory interlopers. Invasive species, including feral burros and cats, eat the iguanas' eggs and young, destroy their nests, and trample critical habitat. This is where YOU, our hero, enters the story!
You can join us today in removing every last invasive predator from this fantastic island to protect the threatened iguanas, and restore the islands natural systems! Together, the DR's , Island Conservation, and SOH Conservation are leading the charge to rid Cabritos Island and it's iguanas of invasive species—but we can't do it without you!
Our goal is to raise $22,000 by February 1, 2016 to save the Critically Endangered Ricord's Iguana and Vulnerable Rhinoceros Iguana. By continuing removal of invasive species from Cabritos Island. This funding will be put directly on the ground to purchase supplies and feed our Dominican field team as they battle the scorching temperatures, avoid the crocodiles, and remove invasive species—all to save these wondrous and wild iguanas who, without your help, could be lost forever. Over the next several months we'll be reaching out to conservation heroes like you, the queens and "kings of all wild things", to amplify this "wild rumpus". You can join the campaign by donating directly (all gifts support the Cabritos Island Restoration Project or by becoming an ambassador for the campaign and sharing with your friends, family, and colleagues.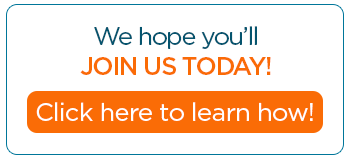 ---