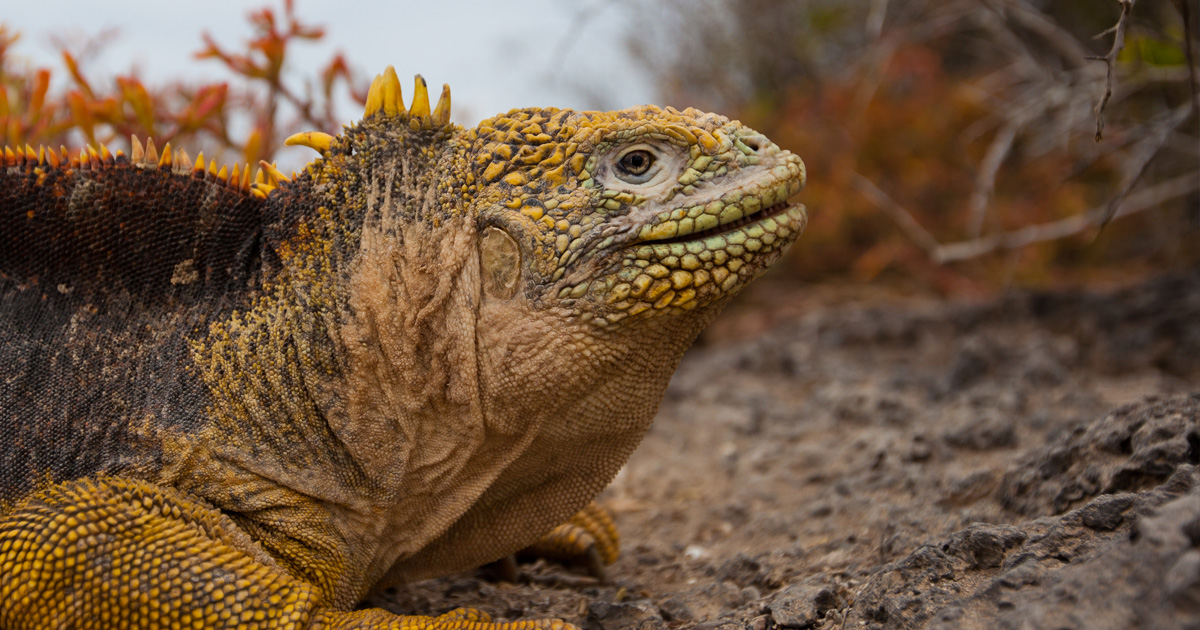 BBC Wildlife Features the Release of Galápagos Land Iguanas On Santiago Island
BBC Wildlife shares the release of 1,436 Galápagos Land Iguanas by the Directorate of Galápagos National Park (DPNG) and Island Conservation.
After a 180 year absence, Galápagos Land Iguanas are once again roaming free on Santiago Island. These important seed-dispersers were last recorded on the island in 1838 by Abel du Petit-Thouars and by Charles Darwin in 1835. Since then, the only signs of these iguanas have been skeletal remains. The reintroduction is all part of an effort by the Directorate of Galápagos National Park (DPNG), Island Conservation, and Massey University in New Zealand to revive the native ecosystem.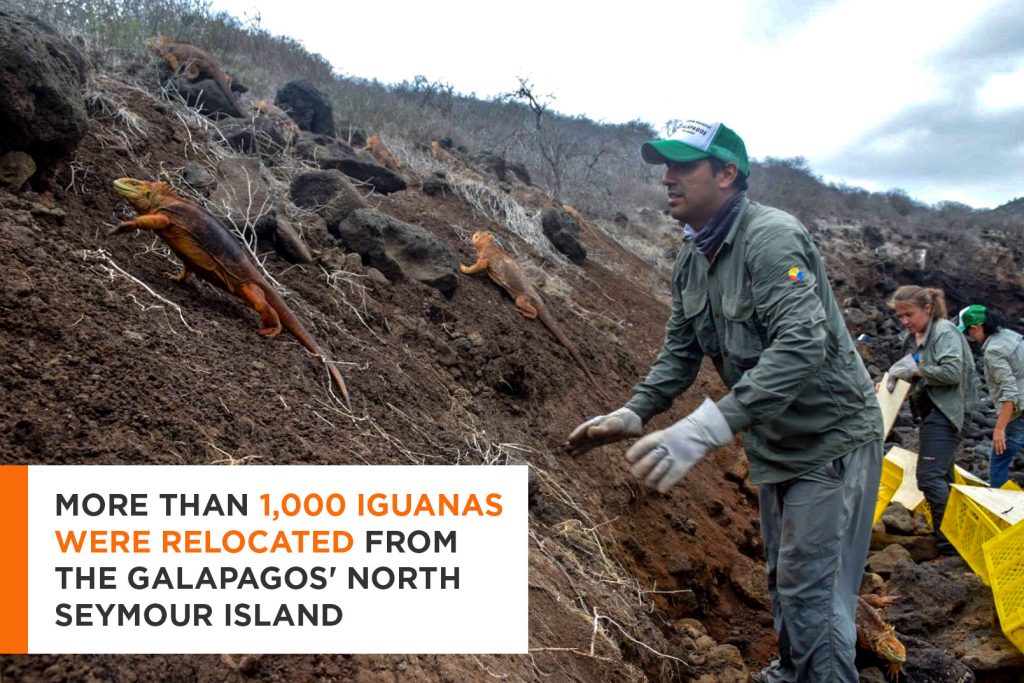 Galápagos Land Iguanas were sourced from Seymour Norte Island where they had been introduced in the 1930s but due to a skyrocketing population have faced food scarcity. The iguanas were then held in captivity for almost four weeks in order to ensure no seeds in their guts were passed from Seymour Norte Island to Santiago Island. Now that the iguanas have been released, the DNPG and Massey University will begin monitoring the population and plan to introduce up to a total of 2,000 individuals.
Read more about the reintroduction at BBC Wildlife
Featured photo: A Galápagos Land Iguana. Credit: Island Conservation