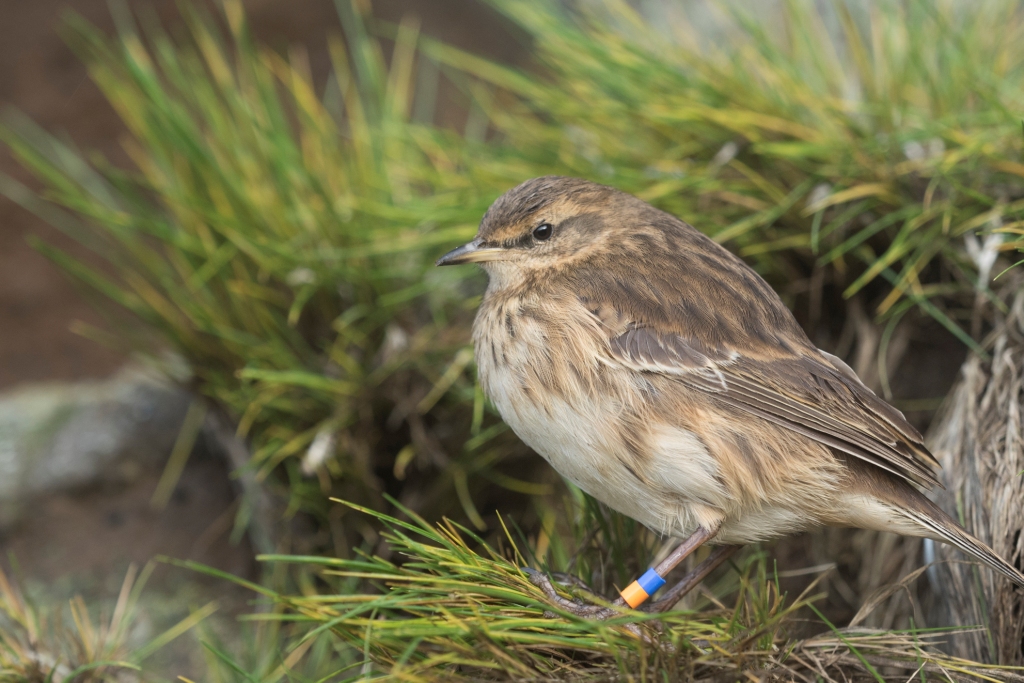 Antipodes Update: Monitoring the Island's Native Birds
The Million Dollar Mouse team is monitoring Antipodes Island's native birds to compare population sizes before and after removal of invasive mice.
One way to measure the effects of conservation fieldwork is to track the wildlife expected to benefit from restoration. On Antipodes Island, restoration specialists with the Million Dollar Mouse project banded native Pipits and Albatross chicks, and recorded encounters with Snipe.
They also conducted transects, traversing the island looking for the Antipodes Island Parakeet, and Reischeck's parakeet in addition to Snipe and Pipits.
These birds and the thousands of others that live and nest on the island are threatened by invasive mice. The restoration team will be keeping a close watch on the vulnerable native species, with hopes of seeing the birds thrive following the eradication of the invasive mice.
The following video shows Island Conservation's own Jason Zito and Jose Luis Herrera helping to monitor the island's birds:
Monitoring the native birds offers an exciting opportunity to watch the island rebound to its natural state in the absence of invasive mice that have for so long held the island back from thriving.
Featured photo: Antipodes Pipit. Credit: Million Dollar Mouse
Read the original post at Million Dollar Mouse