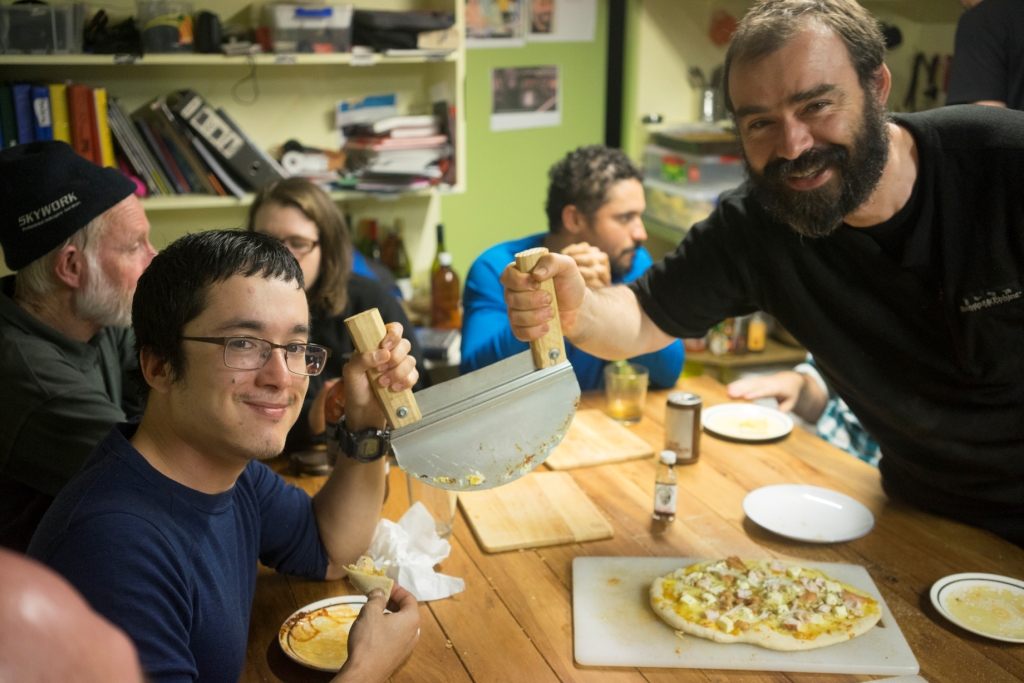 On Antipodes Island, Friday Night is Pizza Night
How do you know what day it is on Antipodes Island? If it's pizza night, it must be Friday.
Long weeks of hard work in the field on a subantarctic island call for a special treat to kick off the weekend, and Million Dollar Mouse chef Pete Kirkman makes the best pizza Antipodes Island has ever seen. Toppings included chicken and apricot, smoked salmon, bacon, and of course, chorizo.
These hand-made pizzas became welcome and nourishing calendar-markers for the isolated restoration team. In fact, they look so delicious, you just might start to think that fieldwork in subantarctic isolation is something you could enjoy!
Featured photo: Enjoying pizza on the island. Credit: Million Dollar Mouse
Read the original update at Million Dollar Mouse