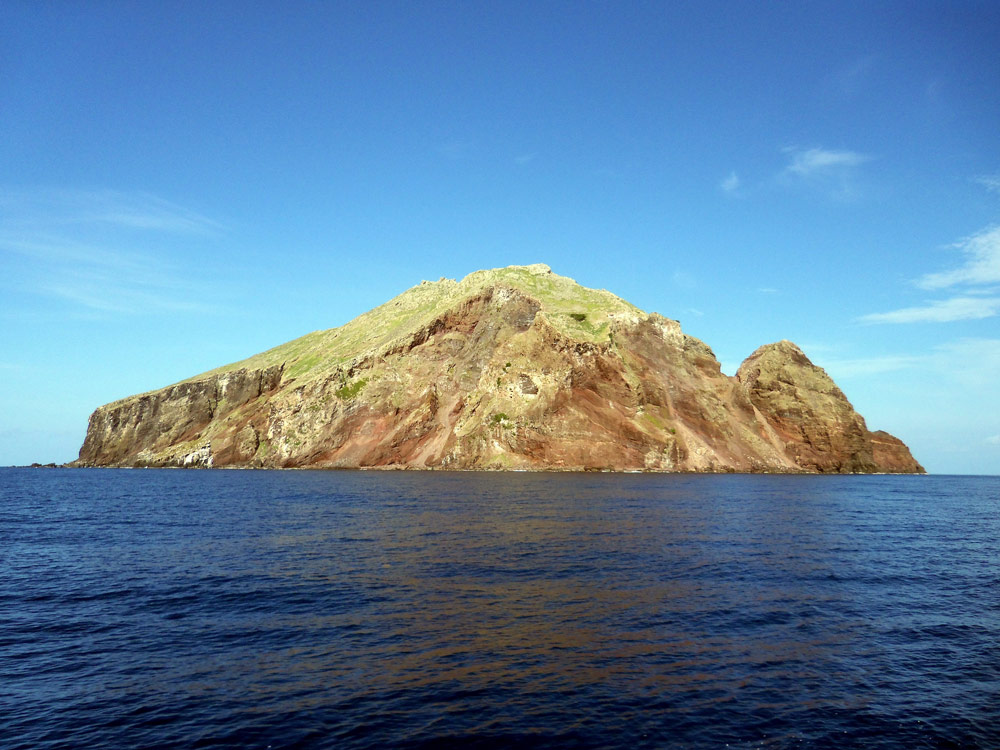 Thanks to Eradication Plans, Future Bright for Redonda Island
Conservationists plan to restore Redonda Island by removing damaging invasive species. 
Redonda, a Caribbean island that is part of Antigua and Barbuda, was once a brilliant ecosystem. The island is home to a variety of plants and animals including endemic lizards. It's also an Important Bird Area (IBA), meaning that it supports globally significant seabirds.
Due to the presence of invasive species, the once thriving island has been transformed into a barren rock. Invasive goats have heavily grazed the island, decimating the native vegetation and thereby exhausting the very source of food they depend on. Now, not only are the goats starving, but with desperately few trees to keep the soil intact, the unstable slopes of the island are sleuthing away; the earth is breaking apart and falling onto the shoreline, damaging nearshore coral reef. Plus, the lack of vegetation is problematic for the native species that depend on it for food and shelter. In addition to the harmful goats, invasive rats threaten the native vegetation and prey on native island species and their eggs.
The island is not necessarily doomed, however. Local people are preparing to take action to save Redonda Island. Local conservationist and Environmental Awareness Group member Natalya Lawrence says:
We cannot stand by and watch as a part of our country, part of our history, disappears. We cannot be responsible for decimating animal populations on a regional scale.
The starving goats will be herded, moved off the island and cared for by Antigua's Department of Agriculture. The invasive rats will also be eradicated from the island, which will lift immense pressures from Redonda's natives, including some Critically Endangered species. Conservationists are hopeful for Redonda Island–Antigua has already achieved incredible restoration results through invasive species removal projects, having protected 15 islets and the native plants and wildlife that live on them.
Local biologist Andrea Otto says,
I am most excited to see the progression of recovery on Redonda once the threat of invasive species is removed. I want to see which types of vegetation spring up first and which birds return. From what we have seen on the smaller islands we have restored, the transformation will be incredible.
Redonda Island has much to gain from the eradication of invasive species. Island Conservation assisted in the planning and development of this much-needed conservation endeavor and looks forward to seeing the project take shape.
Featured photo: Redonda Island. Lauren Delizia/Flickr
Read the original article at Fauna & Flora International