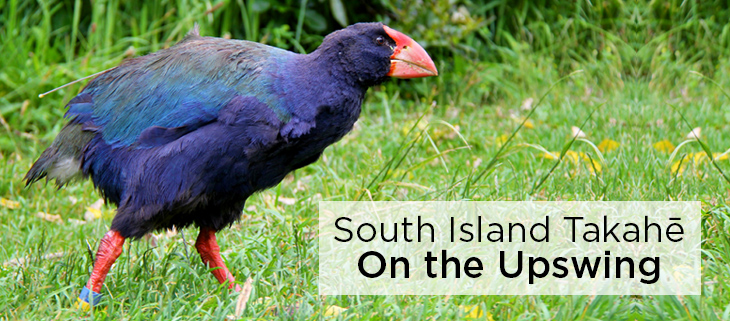 South Island Takahē Makes Big Comeback from Near Extinction
Endangered Takahē, a native bird of New Zealand, is experiencing a much-needed population boost thanks to conservation efforts. 
The South Island Takahē was believed to be extinct for fifty years before it was found surviving in Fiordland's Murchison mountains in 1948. The flightless bird faced threats from competing and predatory invasive species. Now, thanks to conservation efforts, the Takahē population is growing–in fact it has almost tripled in thirty years. New Zealand Department of Conservation Takahē ranger Glen Greaves said:
This rapidly-growing population enables us to boost the wild population and look to returning takahē back to areas where they have long been extinct…The wild population holds the most valuable birds, in terms of genetics and the learned behaviours that allow them to survive in the mountainous habitat.
The birds are closely monitored by conservationists. They hope to establish a wild population in an additional safe, predator-free habitat. While the North Island Takahē is already extinct, conservationists are hopeful for the South Island species.