Reiono: A Conservation Success Story
Utilizing an experimental approach, Araceli Samaniego, Tetiaroa Society, and Island Conservation have successfully removed invasive rats from Reiono.
The French Polynesian island of Reiono is remote and uninhabited, but humans have still managed to leave a harmful mark on this delicate and unique tropical ecosystem. Though there are no permanent settlements present on the island, human-introduced invasive rats have proliferated across the island.
This is bad news for the many native seabirds that find refuge on the island. Thousands of invasive rats begin to forage each day at around 3PM and unguarded eggs of seabirds are an easy target. As a result, many of the ground-nesting birds have been forced to leave the island and a number of native plant species have been foraged to the point of complete disappearance from Reiono.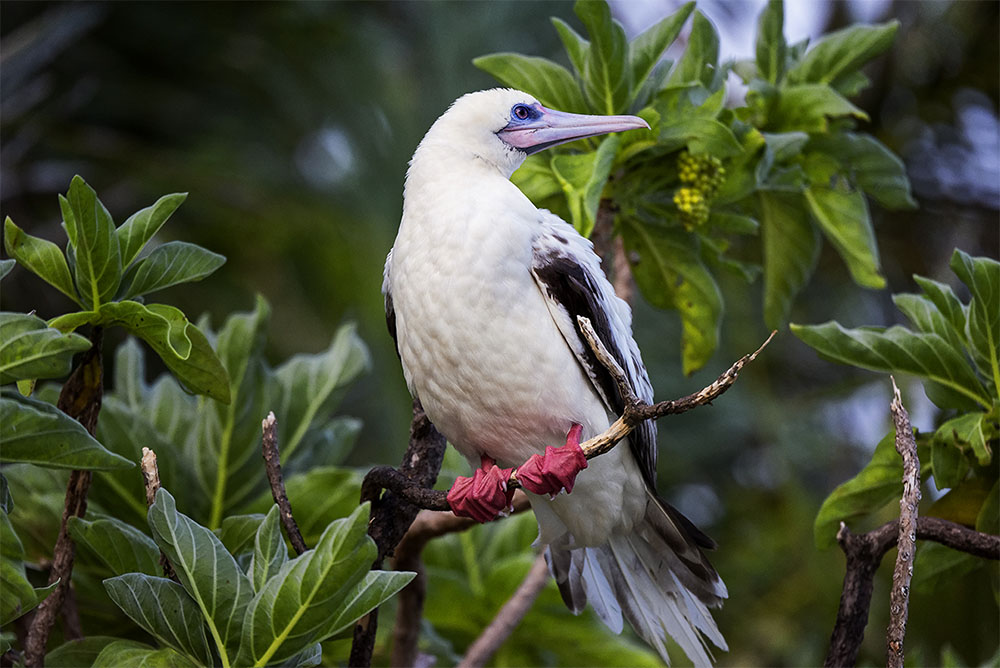 Thankfully, one of the world's top eradication experts, Araceli Samaniego was brought in to help. She is leading a project to completely remove invasive rats from Reiono and understands the adverse impacts they have on native flora and fauna:
They are a huge problem. They have caused a lot of extinctions. A lot of these animals just never had to deal with this type of predation."
Island Conservation also assisted with this project as a partnership between Samaniego and The Tetiaroa Society. The project, which was inspired by a similar project on Palmyra Atoll, will help locally threatened bird species to thrive and will prevent the further spread of invasive species.
When it comes to preventing the spread of invasive species one of the greatest challenges is how flexible and resilient these invasive rodents are. In tropical climates, it is warm enough for them to breed year-round; meaning, they can grow in numbers upwards of 50,000 in an incredibly short time span. So, even one breeding female accidentally overlooked could rapidly repopulate the species and result in a failed removal attempt.
To carry out the project, Araceli lived in a tent on the island for 5 weeks, creating a field lab out of the meager supplies of a white tarp and string held up between two Pisonia trees. She went above and beyond the typical invasive removal process and used her time on Reiono as a means of studying invasive rat behavior in tropical habitats:
We're going to track different aspects of the rats, from the breeding to the movement, to the ecology and the diet."
Since Araceli complete her restoration work on Reiono with her team and she is finally able to share the good news. Invasive rats have been removed from Reiono. Araceli says:
We are 99 per cent confident. Everything indicates that we are rat free — Reiono is rat-free."
The restoration project was a resounding success and provides a ray of hope for islands suffering from invasive species introductions all over the world. Araceli's groundbreaking work is great news for native species everywhere.

Source: ABC
Featured Photo: Aerial view of Acteon & Gambier, also within French Polynesia, where Island Conservation completed a restoration project. Credit: Island Conservation