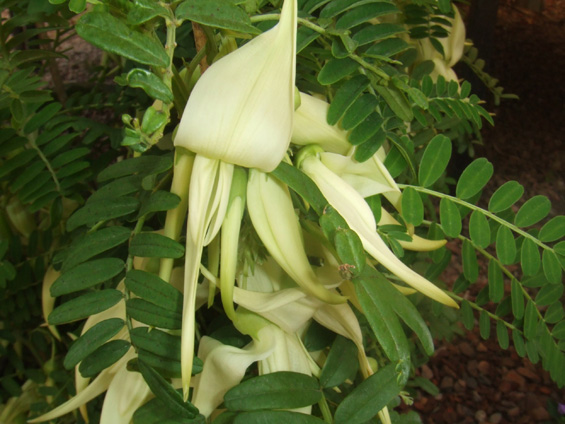 Rare NZ Plant, Ngutukākā, Saved from Extinction
The New Zealand Critically Endangered native plant Ngutukākā was pushed to the brink of extinction by invasive species but was saved by conservation efforts. 
The Critically Endangered Ngutukākā–or Kakabeak–is endemic to New Zealand. The plant was named for its flowers, which resemble the beak of the Kaka, an endangered bird native to New Zealand. The plant almost disappeared from the planet due to competition by invasive plant species and because it was a targeted food source for animal invasive species. Crown Research Institute Scion proves that conservation efforts make a difference.
Conservationists have spent four dedicated, patient years successfully growing 100 of the plants from seeds. Their ultimate goal is to reintroduce Ngutukākā to the wild.
Our endemic New Zealand plants are part of our natural heritage, and we must all strive to protect them.
Feature photo: White variant of Ngutukākā.
Read the original article at NZ Department of Conservation