New Research: Eight Priority Islands for Restoration
New research published in PLOS ONE prioritizes islands where the removal of invasive species is feasible and will prevent extinctions.
Research published in PLOS ONE and led by Island Conservation staff identified 169 islands where the removal of invasive species by 2030 would benefit 9.4% of Earth's highly threatened animals.
Restoration of 107 of these islands, could begin by 2020—preventing the extinction of 151 populations of 80 species. The research showed that this small amount of effort can make a dramatic impact on the world's biodiversity. Out of these islands, the highest-ranking eight would ultimately benefit 24 populations of 23 highly threatened species.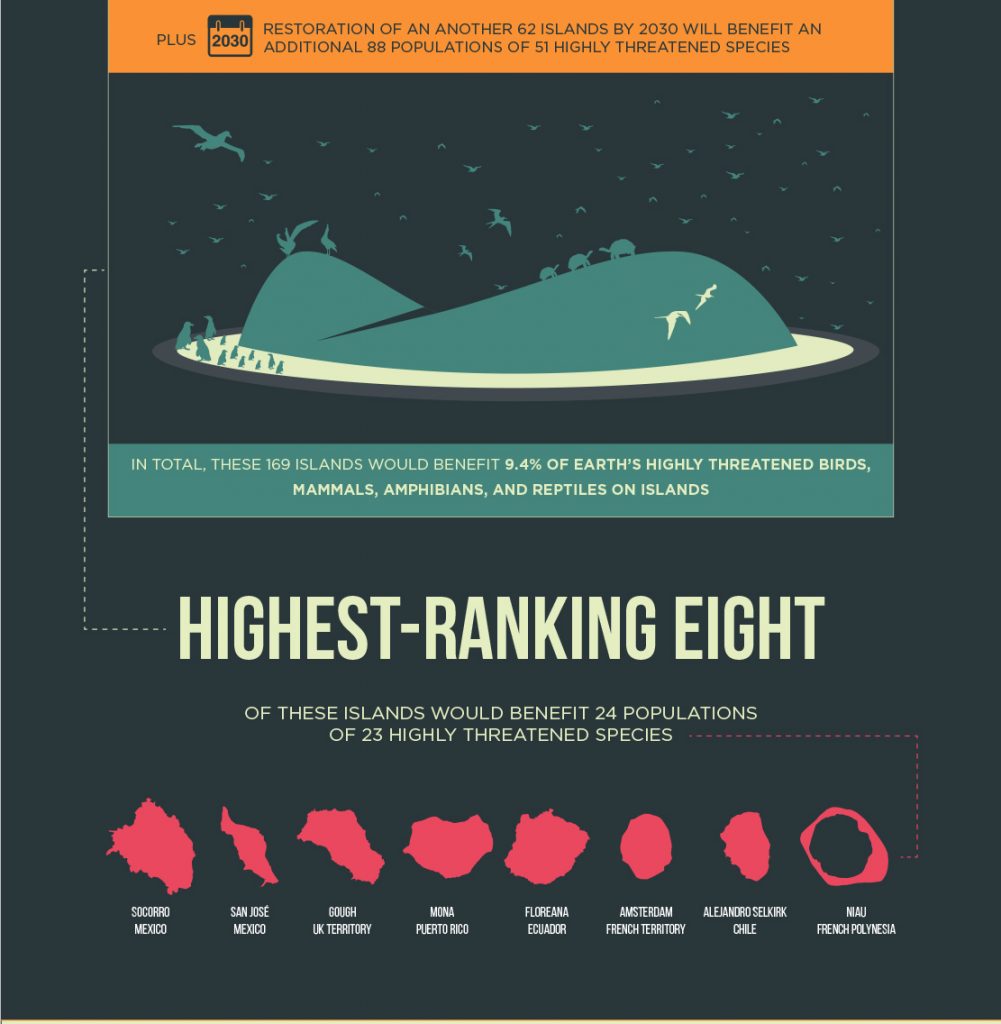 Floreana Island, Galápagos
Floreana Island is the sixth largest island in the Galápagos Archipelago—home to almost 140 people and 54 IUCN listed species. Today, invasive rats, mice, and feral cats threaten native wildlife and have extirpated species such as the Floreana Mockingbird which only nests on two small, off-shore islets. The Galapagos National Park, Island Conservation, the local community, and our partners are working together to restore the island and save threatened wildlife.
Gough Island, Tristan da Cunha
Endangered Atlantic Yellow-nosed Albatross and other native species have been pushed to the brink of extinction by invasive mice on Gough Island in the South Atlantic Ocean. But, that will soon change. The Royal Society for the Protection of Birds and Island Conservation are taking action to protect the albatross by removing invasive mice.
Prioritizing islands such as Floreana, Gough, Alejandro Selkirk, and Mona are vital to preserving the world's biodiversity and most at-risk species.
Featured photo: Galápagos Finch on Floreana Island. Credit: Island Conservation