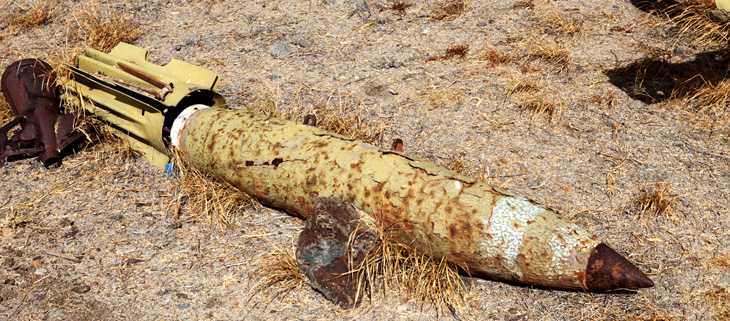 Kaho'olawe was once a flourishing paradise for seabirds and native flora but the introduction of ranching and the use of the island as military bombing target practice drastically altered the island ecosystem.
After the attack on Pearl Harbor in 1941 Kaho'olawe was transformed into a bombing range that prepared troops for World War II, the Korean and Vietnam Wars, and Desert Storm. The island was scattered with bomb fragments and the soil left barren.
Activists worked for decades to have the island returned to the Hawi'ian State government. Occupying the island and writing to government officials trying to make a change and stop the bombing. In 1994 the sacred island was returned to the state and placed under control of Kaho'olawe Island Reserve Commission (KIRC). Now Island Conservation and our partners are working to restore the island and revive the native species that once thrived there.
In case you missed the first part of the series.
Watch the video from Hawaii News Now to learn more.
Featured Photo: Remnants of military bombing practice on Kaho'olawe. Credit: Oliver Langrand