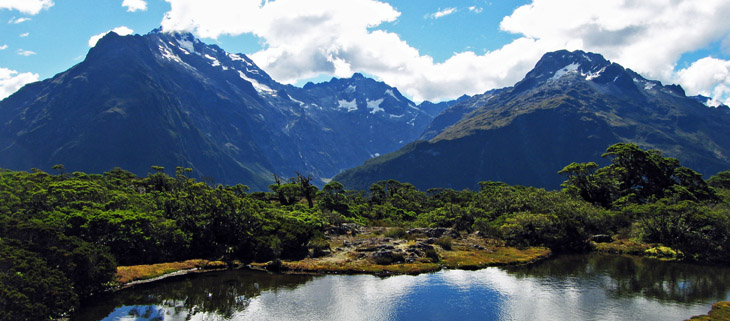 Community Conservation Needs Guidance
According to a new report led by Predator Free New Zealand Trust, community conservation needs clear objectives and a firm support structure in place to keep volunteers engaged and inspired.
Researcher Dr. Marie Brown from the Catalyst group, an environmental management consultancy, recently published a report that highlights the need for stronger support structures for conservation in New Zealand communities. They also need a defined strategy for outcomes to guide monitoring and a streamlined funding process that is based on prioritizing ecological needs. Predator Free New Zealand Trust Chairman Sir Rob Fenwick commented:
Conservation volunteers provide a huge resource in our war on predators but they are poorly supported and largely unacknowledged. To retain their energy and ensure they are being as effective as they can be, we need to be a bit more strategic about where they fit in predator projects and streamline funding processes to support them.
The report repurposes information from a prior report "Taonga of an Island Nation" by Parliamentary Commissioner for the Environment Dr. Jan Wright. The previous report raised concerns around funding for community groups and the need for support structures in order to alleviate administrative burden. It also recommended that in each region there be a national network of regional hubs to help support community conservation groups. A centralized support structure could take over core services required of all community groups. An updated strategy is also recommended so that funding can be prioritized by ecological needs. More effort is needed to ensure that high priority sites get funding first and that volunteers efforts are aimed at sites with the highest need for help. Sir Rob said:
These wonderful people give up their weekends to protect our ailing biodiversity. We need to ensure their efforts achieve the best outcomes we can.
Although interest in conservation in the community has never been higher, New Zealand is not yet winning the race against extinction. If they continue on the same path without revising their approach, extinctions will continue to erode New Zealand's ecological health. Revising community conservation strategy, streamlining efforts, showing volunteers the clear outcomes that can be achieved, and supporting them with direct funding, they will have more success in protecting biodiversity.
Community conservation is different than agency-led conservation in that it takes place on a smaller scale and is more limited in expertise and financial resources. Community conservation is, however, extremely important and complements agency-led efforts. The report marks an important step toward supporting community conservation and protecting New Zealand's beautiful biodiversity.
Featured photo: Hollyford Valley in New Zealand. Credit: Greg Schechter
Source: Predator Free NZ