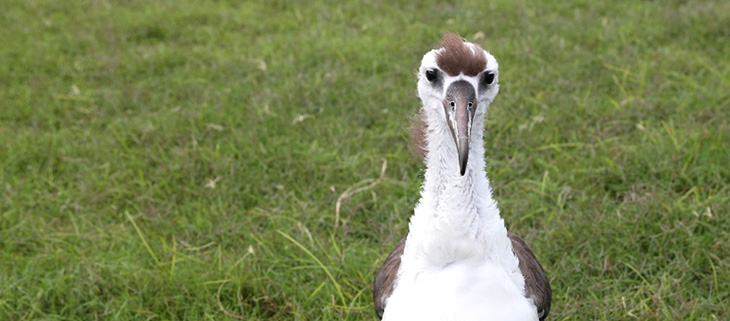 Did Albatross Inspire these 80's Hairstyles?
These Albatross look eerily similar to certain 80's icons…
Every teenager goes through phases, and Albatross are no exception. The transition from juvenile to adult can be a trying and confusing time for these birds, and the result is a sense of style that is, well, rather dated. Every year when juvenile albatrosses begin to molt, their colony begins to look like an 80's convention rolled into town. In fact, it would seem that many 80's hair styles were inspired by these glamorous birds. Take a look at these match-ups that appear to be too close to be coincidence:
Fascinated yet? Learn more about these iconic seabirds.