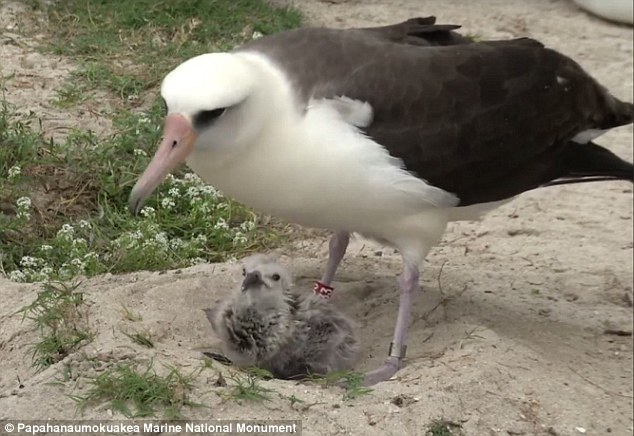 Wisdom Hatches her 40th Chick!
This week is National Invasive Species Awareness Week! Did you know that invasive species like rats prey on native bird and reptile eggs? Seabirds need nesting sites that are free of invasive species in order to successfully raise their young.
Wisdom, the 65-year-old Laysan Albatross, has found a safe place to raise her chick and the two are doing great. See for yourself! Click below to see close up footage of Wisdom and her chick. We are so happy to share the news that Wisdom's chick is healthy!
See the original article here.
Feature photo courtesy of Papahanaumokuakea Marine National Monument.