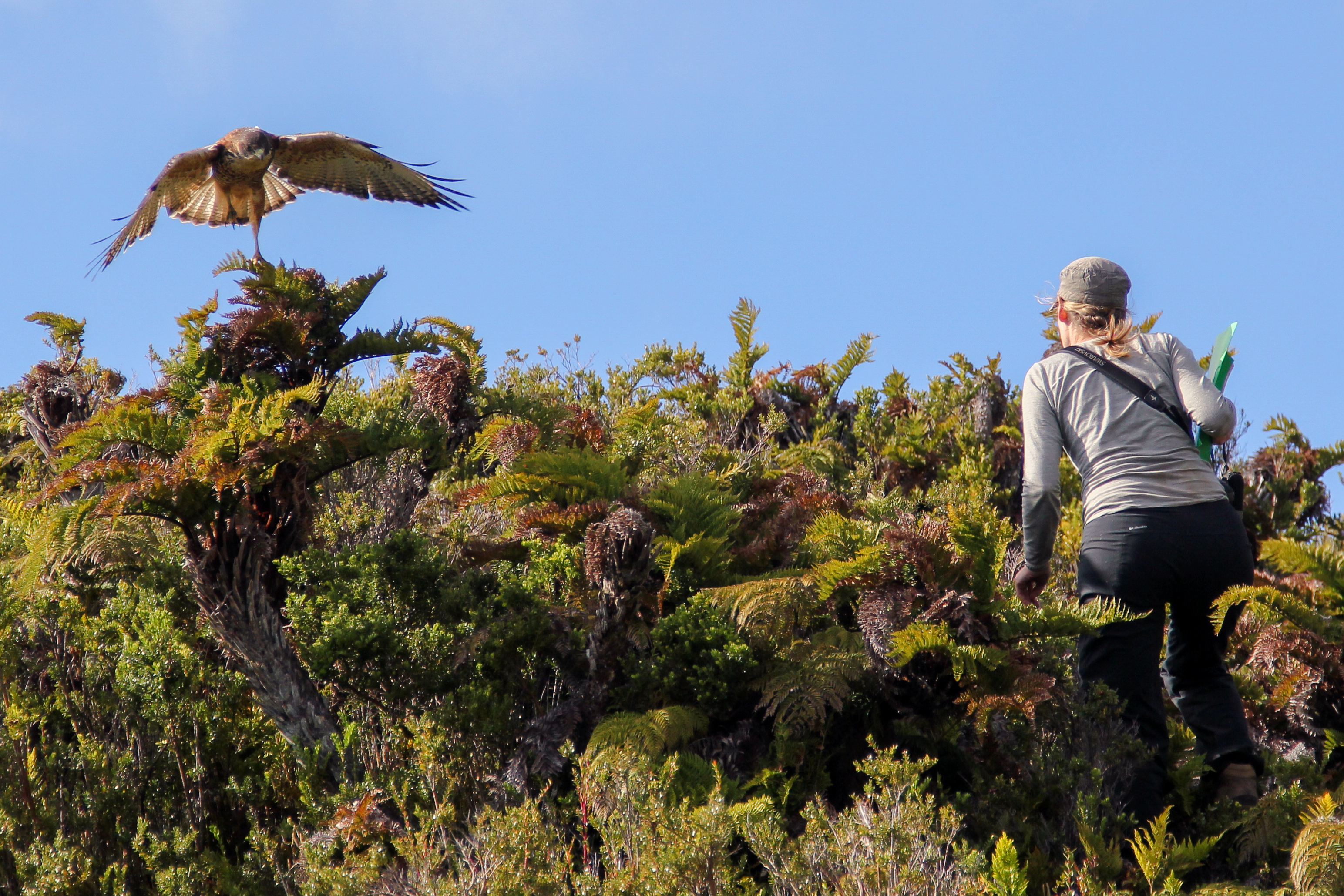 One of Alejandro Selkirk Island, Chile's Finest Native Species
Unless you have visited the remote island of Alejandro Selkirk, Chile, you might not know the Masafuera Hawk (Geranoaetus polyosoma exsul), a subspecies of the Red-backed Hawk endemic, to the island. This raptor measures 50-60 cm and is the only top predator native to the island. Adults—which have a steel grey back and a white breast—and juveniles—mottled brown with a brown and white spotted chest—patrol the volcanic slopes and grasslands for prey at all elevations. These curious creatures often make for an imposing and beautiful companion as we work across the island!
A menos que hayas visitado la remota isla de Alejandro Selkirk, Chile, seguramente no conoces al Blindado (Geranoaetus polyosoma exsul), una subespecie del aguilucho común, endémica de la isla. Esta rapaz mide unos 50-60 cm y es el único predador tope nativo de la isla. Los adultos –que tienen el dorso gris y pecho blanco- y los juveniles –moteados en café con un pecho con manchas blancas y café- sobrevuelan las laderas volcánicas y praderas buscando alguna presa en cualquier elevación. ¡Esta curiosa ave a menudo es una bella e imponente acompañante cuando trabajamos alrededor de la isla!