Sciencetelling in The Galápagos
National Geographic created an opportunity for scientists and researchers in the Galápagos to share their stories from the field with a "Sciencetelling" Bootcamp.
Researchers are often drawn to the Galápagos archipelago, where the abundance of unique species sparks the hope of making exciting scientific discoveries just as Charles Darwin did. National Geographic created a multi-day course, a "Sciencetelling Bootcamp" for researchers in the Galápagos to communicate their stories from the field. Yes, you read that correctly–sciencetelling–not storytelling.
The bootcamp was based on Santa Cruz Island where the Charles Darwin Research Station fuels the research that takes place on the islands. National Geographic sent writers and photographers to the Galápagos to support researchers in the process of sharing their experiences on the island and communicating the value of the work they do. Gloria Salvador, Floreana Project Facilitator for Island Conservation, shared her reflection on the bootcamp:
I learned so much during the camp–from how to take pictures and make videos, to tips on writing and presenting a speech. The bootcamp has motivated me to be more involved in these kinds of activities and will definitely help me to communicate the work I am doing to preserve the environment and contribute to the well-being of the local communities.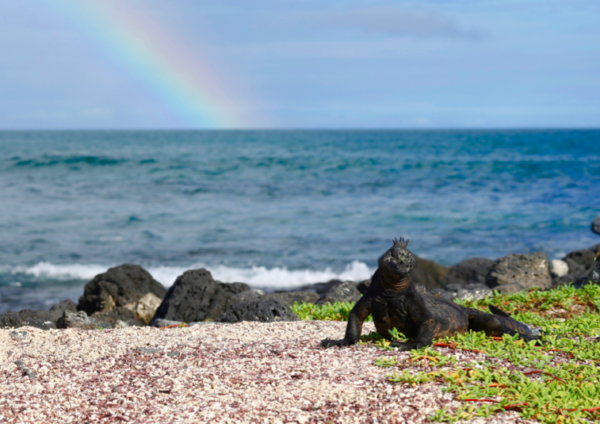 The enigmatic island is rich with stories and discoveries that are not only scientifically valuable, but are also beautiful and important. Although large portions of the Galápagos Islands are protected, critical conservation measures are still needed. Conservation efforts and concerns need to be communicated and shared in a way that makes science fun–like telling a story. Paula Castaño, Island Restoration Specialist at IC commented on her experience:
After attending the bootcamp, I feel empowered and inspired to share my knowledge and work as a scientist with the general public through sciencetelling. Having the opportunity to learn how to portray myself, how to shoot video, and how to create a story by using my own photos and video was amazing. I also believe that with these training and tools, I could help our communications department promote the work that we do at Island Conservation to prevent extinctions and restore ecosystems here in the Galápagos.
For National Geographic's Sciencetelling Bootcamp, researchers were invited to work with writers and photographers to share their science stories. Island Conservation staff attended the workshop and are sharing their experiences in conservation careers and working in the Galápagos.
Featured Photo: Galápagos Finch. Credit: Bill Weir
Originally published in National Geographic