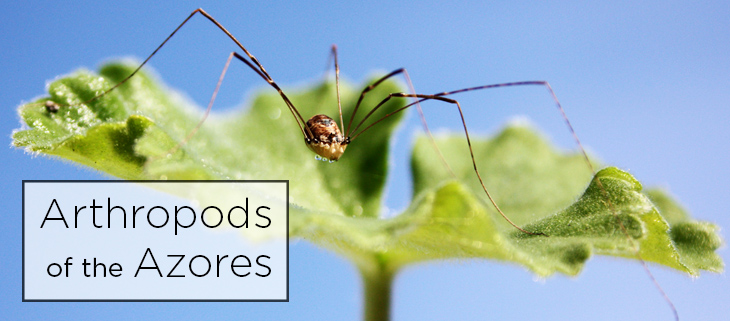 Rich Research: Arthropods of the Azores
Long-term study of Azores arthropods proves rich for research and practical for conservation.
The Azores make up an archipelago about 800 miles off the coast of Portugal in the Atlantic Ocean. Of all the things you might notice about the Azores, the presence of arthropods is probably not the first. But, for researchers conducting a long-term biodiversity project, the arthropods of the Azores are front and center.
The project to ascertain distribution and abundance of Azores arthropods was launched in 1999. Surveys took place then and from 2010-2011. From these surveys, Dr. Paulo A.V. Borges and colleagues published the complete list of the 286 species identified, in the open access journal Biodiversity Data Journal.
This database has enabled many studies about "the abundance, spatial variance and occupancy of arthropods, the effects of disturbance and biotic integrity of the native forests on arthropod assemblages and the performance of species richness estimators."
In addition, the database helps researchers to identify conservation priorities in the Azores, and provides information for an "estimation of extinction debt (the species likely to be wiped out because of past events)." Out of the study sprung the Azorean Biodiversity Portal and the Azores Island Lab. The authors note:
Featured photo: Harvestman (Leiobunum blackwalli) female. Credit: Charles Sharp
Source: Phys.org