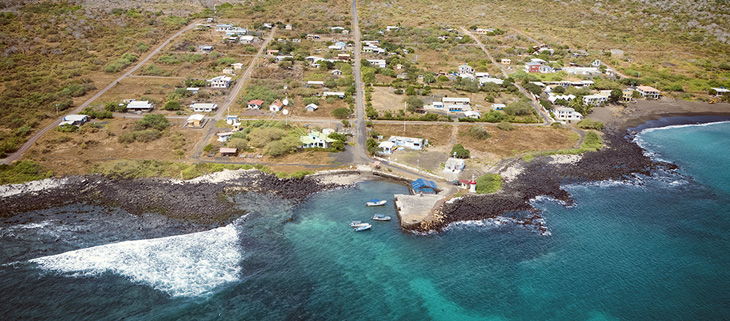 Community Involvement: The Key to Wildlife Restoration
Research suggests restoration projects are more successful when community members are involved every step of the way.
41% of the world's Critically Endangered and Endangered species live on islands with invasive species as a leading cause for their declines. Many of the highest priority islands in need of restoration which are being ravaged by invasive species are those inhabited by humans. In order to carry out restoration projects successfully in these areas, listening to the local community and integrating their knowledge of the issues is integral.
The newly emerging research has sought to better understand the disconnect between local communities and conservation efforts, in attempts to create management plans that adequately bridge this gap. It is certainly possible through outreach and education, to quell concerns or apprehensions the public may have. It is also crucial because a lack of communication with local community members has been cited as a reason why some restoration projects have failed in the past.  
Previous restoration projects have focused solely on engaging and educating the public, as opposed to providing a platform for them to share knowledge and insights. The latest research suggests an approach that incorporates a two-way line of communication between researchers and stakeholders will create better restoration and management outcomes in the long-term.
The study was carried out by comparing local knowledge, perceptions, and ideas with that of natural resource managers. The results suggest that taking this multifaceted management approach will increase the ecological benefits of a proposed restoration project while simultaneously helping promote community engagement and involvement. Floreana Island, Galápagos, is one such project where Island Conservation and our partners have strived to work with the community and understand their vision for the future. By working with the community members and developing a plan for a more sustainable Floreana, we can help restore the natural ecosystem by removing invasive species while supporting their goals and livelihoods. Island Conservation Restoration Specialist, Paula Castaño explained:
Since the beginning, it was clear to us that working with the community and making them part of finding the best approach to remove invasive species from Floreana was key. They have been instrumental for determining the best approach for minimizing any unintended exposure to their livestock from the proposed removal of invasive species while also looking to increase their long-term productivity and achieve our common goal of ecologically restoring Floreana Island."
This new study highlights the importance of community involvement and community-driven conservation—helping to restore islands to benefit native wildlife as well as local communities.

Source: British Ecological Society
Featured Photo: An aerial view of Floreana Island Credit: David Acosta