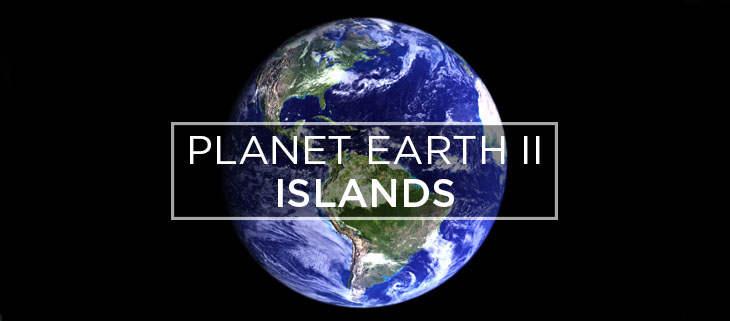 BBC's Planet Earth II Features Island Wildlife
Planet Earth II dedicates first episode to island species.
BBC's series Planet Earth II, narrated by David Attenborough, kicks off with an episode dedicated to extraordinary island wildlife. The footage is as unbelievable as the animals are remarkable. Don't miss out on this incredible exploration of sloths, marine iguanas, racer snakes, albatrosses, penguins, and more. The behaviors featured in this episode will definitely surprise you; as David Attenborough said,
Island living encourages animals to do things differently.
One of the highlights of the episode is the feature of a marine iguana hatchling struggling to outrun monstrous racer snakes.
See the clip below:

Featured photo: Earth. Credit: Kevin Gill