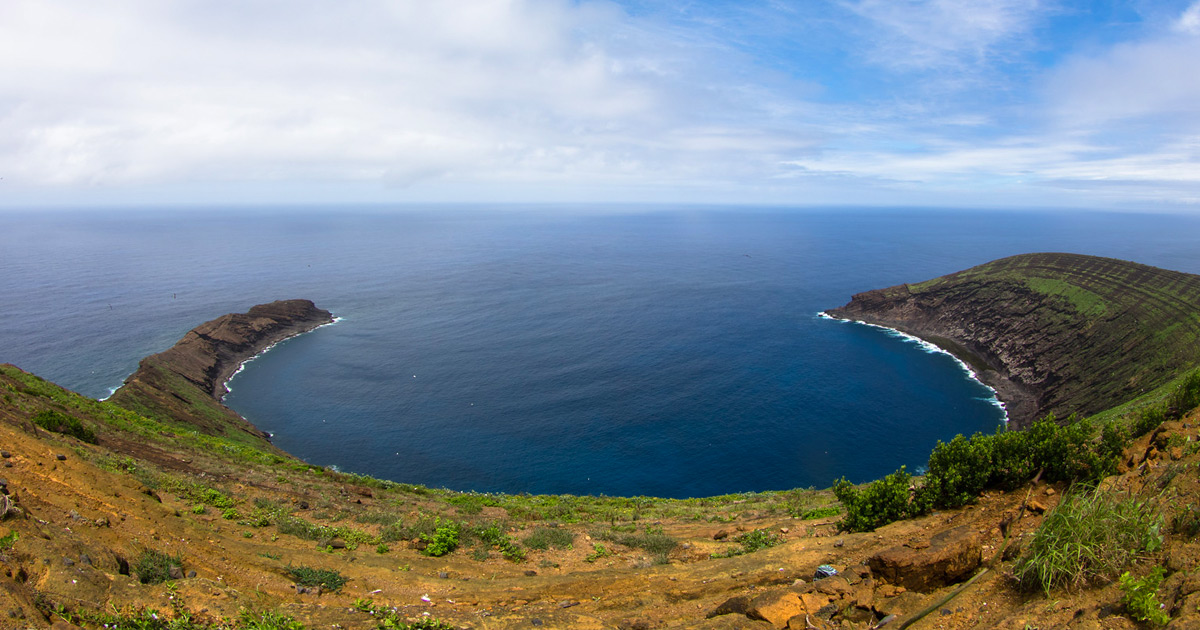 Monitoring Lehua Island After Dark
Island Conservation's Mele Khalsa recently returned from a night-time monitoring trip on Lehua Island, Hawaii with incredible news about the future of the island ecosystem.
Island Conservation staffer Mele Khalsa has been visiting Lehua Island, off the coast of Kauai, for years, but a recent night-time monitoring trip was something special. Mele reported:
I got to experience the island like never before with nocturnal seabirds abounding and making loud mating calls all through the night."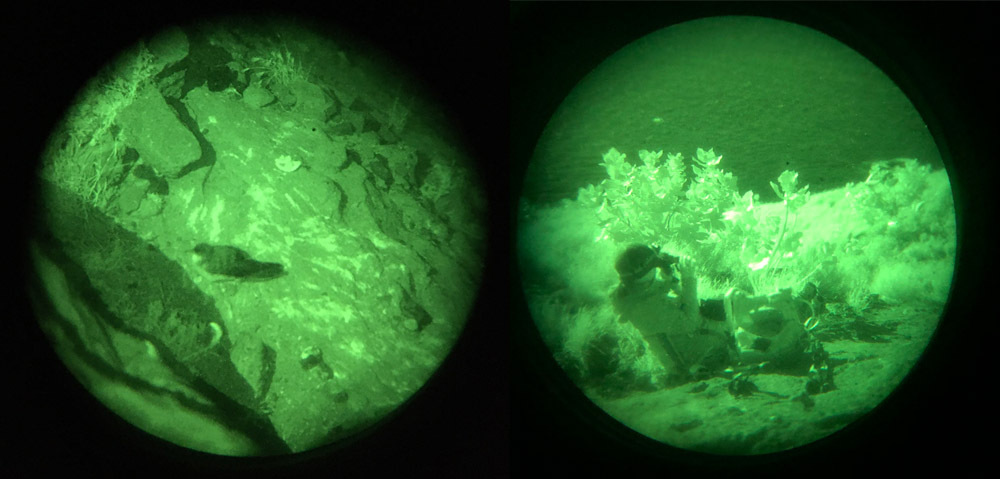 Mele and her teammates used night-vision goggles and mounds of fresh coconut as bait but to their great relief, no rats were spotted on this trip. Following an eradication attempt in 2017, rats have been spotted sporadically, but with 18 months since the last confirmed sighting, we are hopeful that Lehua can soon be declared rat-free.
In the coming months and years, Island Conservation and our partners will help accelerate the natural restoration of Lehua by using decoys and recorded birds calls to attract seabirds, and planting native Hawaiian vegetation. We may even see new seabird species such as the Sooty Tern and Blue Noddy breeding on the island. Lehua could allow for the study of Endangered Band-Rumped Storm Petrels by building artificial burrows to attract this enigmatic species.