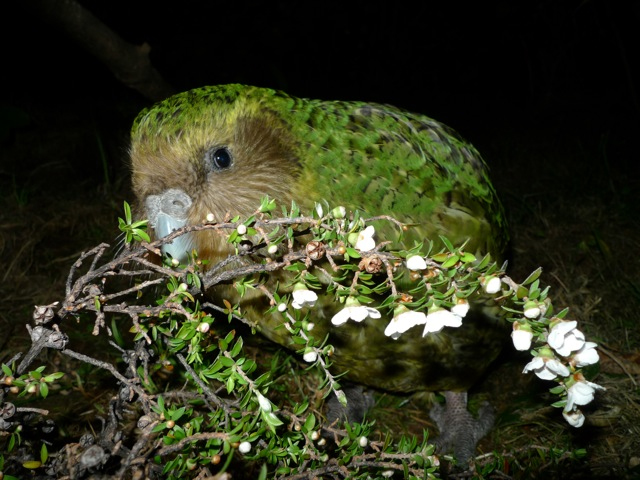 Kakapo Chicks Safe and Sound at Island Sanctuary
As part of a recovery program, two Critically Endangered Kakapo chicks have been flown in a helicopter to a sanctuary on Codfish Island, New Zealand.
There they will spend three months in an enclosure that ensures their protection from predators. Conservationists are working hard to help the Kakapo thrive in the wild.
New Zealand Conservation Minister Maggie Barry says:
Now is the time to keep the momentum up with the recovery efforts to ensure the Kakapo population continues to strengthen. Any reduction in effort after this success could see the species slipping back into decline.
Following their month-long stay in the enclosure, the Kakapo chicks will be fully released into the wild on Codfish Island. The release of young Kakapo is a promising step in saving this highly threatened species from extinction.
Feature photo: Chris Birmingham
Read the original article at The Southland Times