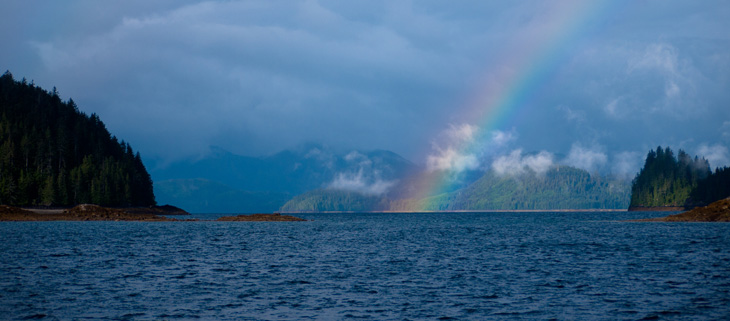 Haida Gwaii: Conservation and Culture
A lofty restoration project in Haida Gwaii is allowing for the return of lush medicinal plants, fungi, birds, and more.
Off the coast of British Columbia, the Haida Gwaii archipelago is known for its native biodiversity and rich cultural history. Haida Gwaii is so diverse it has been coined the "Galapagos of the north," due to its many genetically distinct forms of common species, not found anywhere else.
In recounting his visit to Lost Island, a portion of the Haida Gwaii archipelago, Leslie Anthony, a journalist traveling to the islands, depicts the rich biodiversity in detail:
Nesting oystercatchers stare us down with orange eyes, and as we move off the beach a peregrine falcon diving from a cliff sets off a cacophony of glaucous-winged gulls. I wade through a picket of grass, nodding wildflowers… into a forest whose lower reaches are dense with false azalea, yew shrubs, and shockingly old alder trees."
Sadly, despite the pristine state of Lost Island, many of the other islands in Haida Gwaii have been slowly suffering at the hands of invasive species. Today, the Haida Nation and conservationists from Parks Canada are undertaking a demanding ecological restoration project aptly named "Llgaay gwii sdiihlda"—Restoring Balance.
Restoring Balance first began with an ambitious project to remove invasive rats from six islands which spanned over several years. The project was a success and inspired them to carry on their restoration work. Next, they decided to remove invasive sitka deer. This endeavor would create an invasive-mammal-free zone and protect a vital portion of the reserve. Since the project began in 2017, Parks Canada has removed over 600 deer.
The lofty restoration project was carried out over the course of 6 months and its success brings with it the resurgence of native species. A forgotten lush understory, many species of fungi, invertebrates, birds and native mammals that had all but disappeared due to the overgrazing of invasive deer could now return. The native peoples of Haida Gwaii will once again relish in the tremendous benefits that the 150 native plant species provide including medicinal and as a food source.
Many invasive species have been introduced to the islands, but the invasive sitka deer has had the most rampant impact. The ts'uu or Western Red Cedar is a native species often revered by northwest coastal peoples as the tree of life. It plays a fundamental role in Haida culture as it is used to create hats, baskets, clothing, canoes, and even housing and ceremonial poles. Tragically, the over-grazing of the invasive sitka deer has caused this essential piece of the Haida's culture and livelihood to be at risk.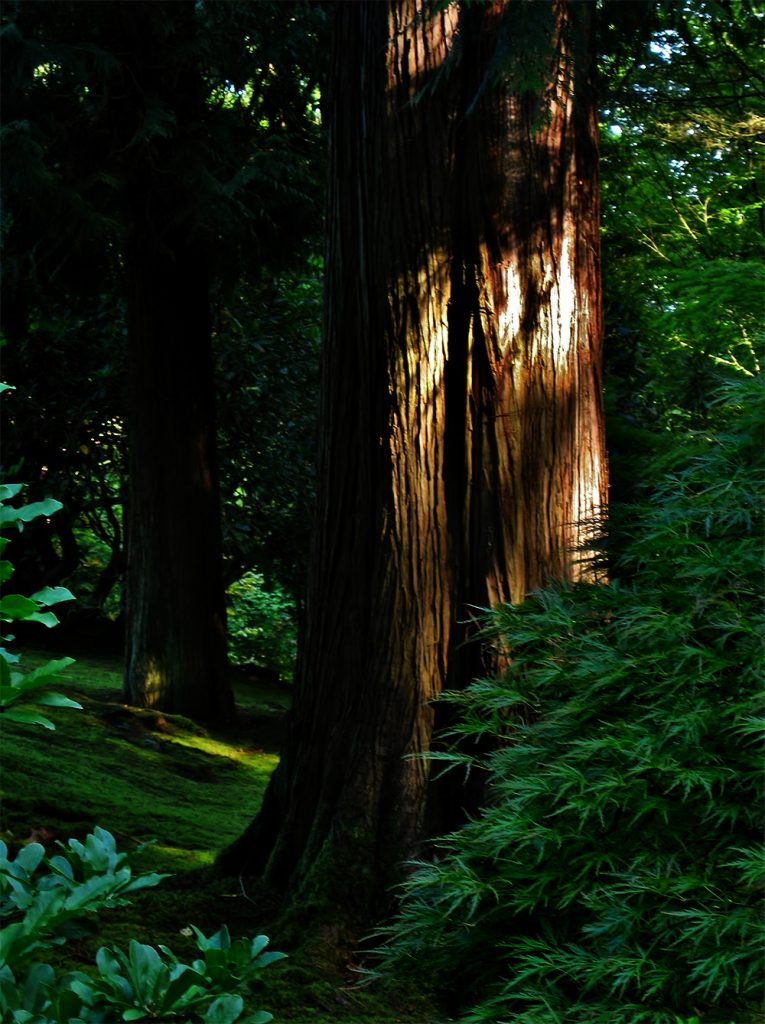 As with our language, stories, songs, names, and lifestyle, the plants and their uses are very much a part of what makes us who we are," writes Haida cultural plant expert Barb Wilson in the epilogue of Nancy Turner's 2004 ethnocultural treatise Plants of Haida Gwaii.
Ramsay Island has been the most recent restoration project and will hopefully be declared completely deer free in coming years. The crucial component, however, will be preventing repopulation in the future. The project manager of Restoring Balance, Robyn Irvine, has crafted a plan to help fast-track attempts to thwart invasive sitka deer from repopulating. DNA analysis will help track the rate at which deer move between islands and inform them on the best approaches to prevent repopulations.
Leslie Anthony, in recounting his experience in the Lost Island portion of Haida Gwaii, an area untouched by invasives demonstrated the beauty of this biodiverse archipelago. It is a reminder that restoration projects are successful, this beauty could be the reality for other islands in Haida Gwaii once again, too.
Source: Hakai Magazine
Featured photo: Rainbow over Haida Gwaii. Credit: Island Conservation