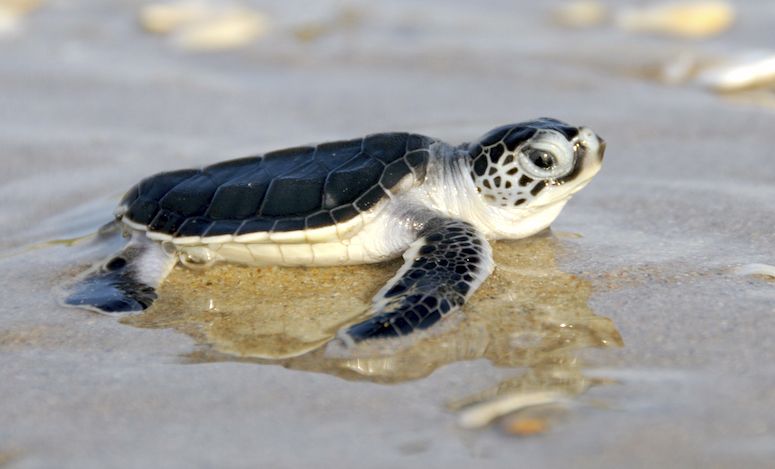 Endangered Green Sea Turtles Return to Florida in Record Numbers
The Green Sea Turtle is making a comeback! This endangered species had a successful year of breeding in 2015 at Florida's Archie Carr National Wildlife Refuge. Researchers found 14,152 nests at the end of the egg-laying season.
Since green sea turtles lay around 75 to 200 eggs per nest, the season may have produced as many as 3 million baby turtles.
Green Sea Turtles are found around the world in subtropical waters. They often nest on islands, and Green Sea Turtles are the only species of Sea Turtle that nests on the Galapagos Islands. Ensuring these islands are free of invasive species would support the growth of sea turtle populations.
Here's to the continuation of serious conservation efforts to keep up the trend. We want to see the same turnaround for the other six endangered subspecies of sea turtle!

Green Sea Turtle. Photo: Robbyn C. Spratt/Sea Turtle Conservancy
Read the full article here.
Feature Image by Ursula Dubrick/Sea Turtle Conservancy.