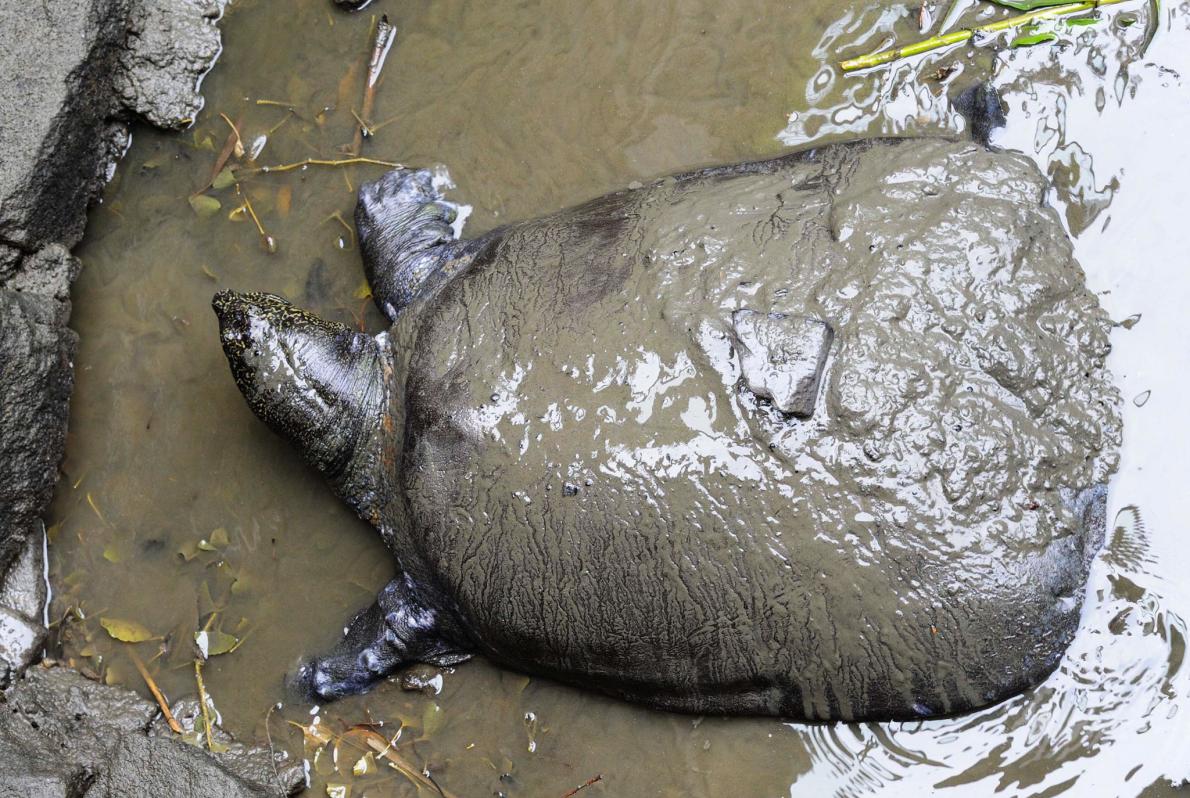 Famous Giant Turtle Dies–Only Three Left on Earth
"Cu Rua," the Critically Endangered Yangtze Giant Softshell Turtle, was over 100 years old when he died in Late January. He left behind only three individuals of the Yangtze species.
The Yangtze Giant Softshell Turtle is revered in its native home, Vietnam. To see one is considered good luck. The cultural significance held by the turtle in Vietnam is highlighted by a folklore tale in which a heroic turtle returns a lost sword to a 15th century emperor.
Citizens are deeply saddened by the loss of the iconic and beloved Cu Rua.
It is almost impossible to put into words the significance of this loss
Although the prospects of boosting the population size seem dismal, conservationists have not given up. Breeding captive turtles is a definite option, and recent success in breeding Galapagos Giant Tortoises lends hope to a precarious situation.
To rebuild a population from three animals would be something of a miracle, but certainly not impossible.
To read the full article, visit National Geographic.
Featured image photo: A female Yangtze giant softshell turtle is seen at China's Suzhou Zoo in 2015.