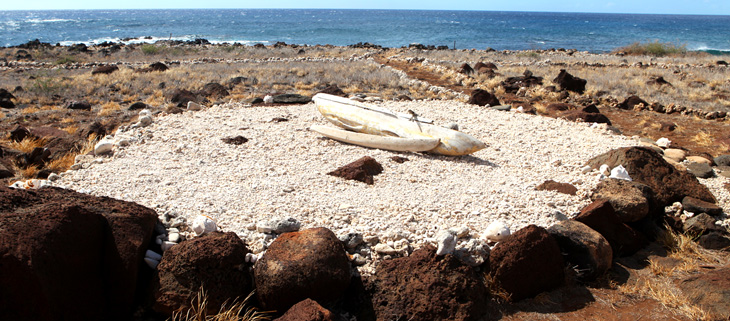 Cultural Connections of Kaho'olawe
The island of Kaho'olawe is considered to be an important part of Hawaiian culture due to its geographic location and cultural connection to ocean navigation.
Kaho'olawe is at the center of the Hawaiian Island chain and has been considered vital to navigation. Kealaikahiki is a point on the island that means "the pathway to Tahiti." True to its name, this part of the island offers navigators a chance to see the island chains and wind patterns.
On the top of the island at Moaulaiki, a stone seat allows navigators to study the stars. By sitting in the seat and leaning back, viewers can see the North Star. This point reveals a pristine sky filled with stars and here is approximately the center of the Hawaiian Islands.
The island has been altered by human activity throughout history, but there is hope for a return to health as Island Conservation, the Kaho'olawe Island Reserve Commission (KIRC), and partners work to restore Kaho'olawe.
In case you missed it, check out the beginning of the series.
Watch the video from Hawaii News Now to learn more.
Featured Photo: Kahua Kuhike'e, the navigational platform on Kaho'olawe. Credit: Oliver Langrand