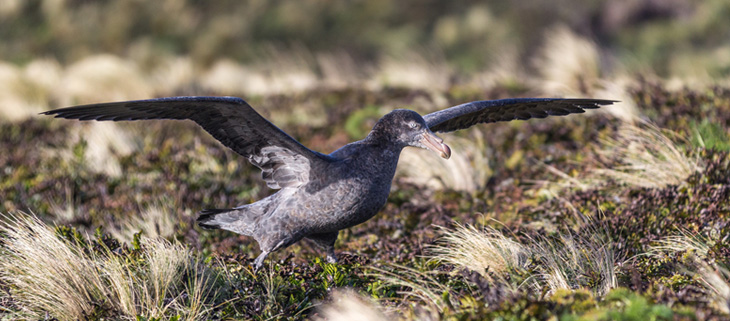 Calling All Innovators—Islands Need Your Help!
Conservation X Labs presents the Con X Tech Prize focused on innovative new approaches to save native wildlife from invasive species.
Innovation and creative solutions are a vital part of conservation. That is why Conservation X Labs and Island Conservation are calling on all innovators to find solutions to one of the world's greatest environmental problems—invasive species.
Conservation X Labs believes in radical collaboration between fields to move from merely monitoring changing landscapes and species populations, to developing tangible solutions and creating real-life impact. This year, Conservation X Labs is awarding $90,000 across 20 teams by granting $3,500 to each team to take your idea from blueprint to reality.
The question is: what will you build to help solve the invasive species problem? Island Conservation's GIS and Data Program Manager, David Will, recently participated in a webinar for the Con X Tech Prize to answer questions about invasive species and inspire innovative ideas.
Invasive species are one of the leading threats to wildlife especially on islands where 80% of known extinctions have occurred since the 1500. If a non-native species becomes established in a new ecosystem they can quickly cause harm to native wildlife and the environment through predation, competition for resources, and ecosystem degradation to name a few.

Luckily, the isolated nature of islands often makes it possible to remove these species and allow the ecosystem to recover on its own. Over 1100 islands around the world have been rid of invasive species allowing species to bounce back. On Palmyra Atoll, researchers found that five years after the removal of invasive rats, seedlings of the Pisonia grandis and other native vegetation increased by 5000%. On Pinzon Island in the Galapagos, after being freed of invasive rats, Pinzon Giant Tortoises were able to hatch in the wild for the first time in over 100 years.
These are just a few stories of success, but the reality is that current methods are not feasible for every island that needs help. Invasive rodents are present on 80% of the world's islands and are the single greatest threat to island species. However, the feasibility of projects is currently limited by the size of an island, human population, and a number of other factors. To save species, we need to find new methods and increase the scale, scope, and pace of this work.
On islands, if 100% of an invasive species population is removed, then native species can thrive. The trouble is, confirming that zero invasive species are left is harder than it sounds. Currently, after a project to remove invasive rats from an island is completed, conservationists have to wait one to two years to be sure the rats are gone, but the development of new technologies can help. By improving existing technology such as AI software to review camera photos, smart tracking tunnels to automatically detect invasive species, or using eDNA we can make the removal of invasive species and confirming zero a more effective process.
These are just a few of the potential pathways of innovation but we need you to think of innovative solutions to help prevent extinctions.
Deadline to submit your idea is March 20, 2019.
Watch the Conservation X Labs and Island Conservation presentation below.
Feature photo: Northern Giant Petrel. Credit: Jason Zito/Island Conservation