Birding From Home with Island Conservation
Island Conservation staff members participate in the Cornell Lab of Ornithology's Global Big Day on May 9th to encourage birding while social distancing.
Social distancing and shelter-in-place orders have allowed many people the opportunity to rediscover old hobbies or to take-up new ones. For many staff members at Island Conservation, this has meant there is more time for birding right in their own backyards or on walks. For others, it has meant buying bird feeders and beginning to identify the species that surround us every day.
This Saturday, May 9th is the Cornell Lab of Ornithology's Global Big Day, an annual event in celebration of birding and the birds found in your own backyard. The Cornell Lab makes participation in this event easy for everyone. If you have the entire day or even just five minutes to spend birding, you can participate. Then report what you saw online or the mobile eBird app. In 2019, birders from 174 countries collected 92,284 checklists on Big Day, and this year the goal is to surpass 100,000!
The Cornell Lab of Ornithology offers lots of resources for birders and beginning birders. Merlin Bird ID helps those new to birding or experienced birders that need a little extra help to begin identifying birds they see by answering just a few simple questions. Join eBird to create observation lists and start a checklist of species you would like to see. The information collected by eBird is used for research to gain insight into global bird populations.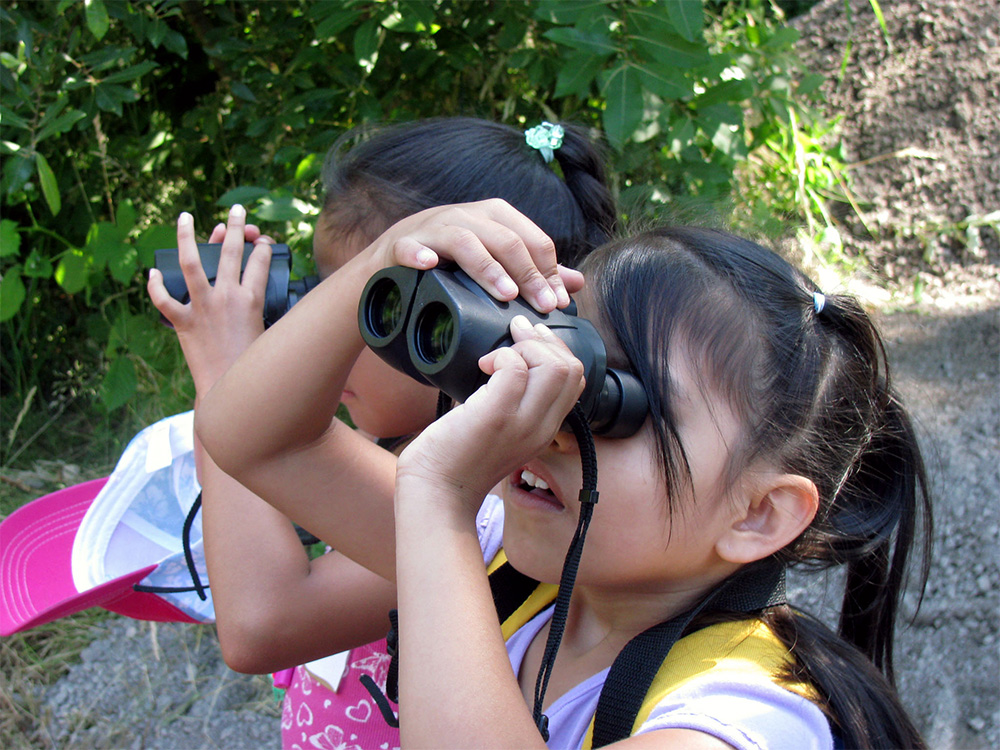 This year, many of Island Conservation's staff members around the world will be participating in Global Big Day as a fun shelter-in-place activity! Whether you are an experienced birder or not, consider setting aside a few minutes on May 9th to observe the species around you and contribute to the largest biodiversity-related citizen science project.
Learn more about Global Big Day.
Featured photo: Volunteer Reina Heinz scouting for seabirds around Hawadax Island. Photo: Rory Stansbury/Island Conservation