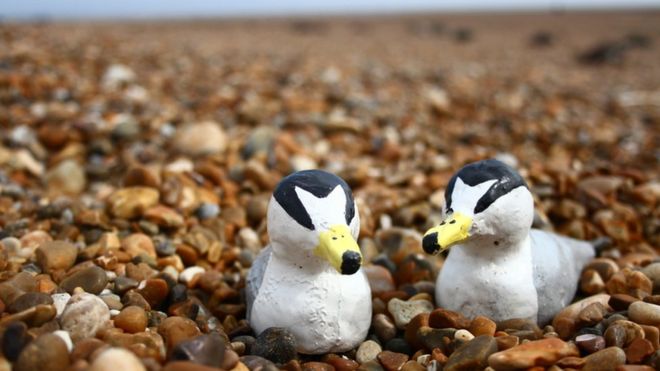 These Beach Models Are Saving Seabirds
Plaster of Paris seabird models are being used to encourage Little Terns to nest.
Little Terns are seabirds that are found throughout Europe and in parts of Africa, India, New Zealand. Little Terns are migratory birds, and they travel to favorable nesting sites when breeding season comes around. Unfortunately, highly-populated beaches that serve as nesting sites for Little Terns have become less welcoming to these darling seabirds, and their numbers have been steadily declining. In an effort to support the seabirds in reproducing, creative conservationists decided to put Plaster of Paris Little Tern models on beaches where the terns like to nest. A previous trial revealed that the models successfully encouraged Little Terns to nest.
Emily Irving-Witt, bird warden for Suffolk County, says:
We are hoping that the birds choose to nest at the sites we have placed our decoy birds which will provide them with safety from predators and space from other beach users to raise their young in peace.
 Little Tern Chick. By Ken
It is important for seabirds to have safe places to rest and nest.The presence of people or invasive species can quickly damage seabird populations.
Feature photo: Emily Irving-Watt
Read the original article at BBC