A Perfect Storm for Island Restoration?
A Perfect Storm for Island Restoration?
Unprecedented convergence of climate and conservation events herald a tipping point for island conservation
 31 August 2016 – Somewhere Over the Pacific
May I tell you a story?
I'm in seat 8C. Seatbelt buckled. Going 500 miles per hour. Yet, I'm sitting still for what seems like the first time in weeks. Sometimes, I have to go this fast to pause…and reflect. While my mind is reeling at the breakneck speed of this Boeing 737-800, my 30,000-foot altitude gives me a chance to contemplate the big picture of conservation, global island restoration, and Island Conservation's (and my own) contribution to them.
The captain started our morning personally assuring us that we will have a safe passage to Honolulu. We should pass Hurricane Madeline about 75 miles to her north as we approach Honolulu International Airport, and Hurricane Lester, her lesser twin, appears to be tracking to the North of the islands. But, given the sensational weather reports, and the worried text messages from my mom in New York, I wonder if I should have rented a canoe instead of a commuter bike to shuttle myself between the convention center and our rental home this week. I am bookending my summer adventures with my first-ever World Conservation Congress (WCC).
The satellite and radar images of this unprecedented storm event are a poetic manifestation of my personal and professional life these days. A week ago, I was returning from ten days at our 'Adirondack Camp' on Canada Lake in upstate New York. We had the usual revolving door of visitations by old friends and family, and plenty of fishing, waterskiing, tubing with my 9-year-old daughter, and of course late nights on the dock or around the fire pit. In that time, I took particular note of how deeply connected I am to that place and its ecosystem, which I've watched recover for nearly 30 years.
Once an almost barren glacial lake ecosystem, due to the Midwest industrial revolution's legacy of acid rain, Canada Lake now abounds with fish, increasing haunting calls of Common Loons, and new resident nesting Bald Eagles. And, the latest addition—a fox. The latter who evidently enjoys waking me up in the middle of the night with her bizarre child-in-duress bark. Seriously, listen to this and imagine waking up to that right outside your window at three o'clock in the morning. It was rather disorienting and it took me several minutes to convince myself that it wasn't my daughter and her tween friends possessed by some strange impetus to bark absurdly out our cabin windows.
On top of this lake's incredible sunsets and recreation opportunities, and its tremendous thunderstorms (we witnessed a severe and historic storm burst that destroyed a number of cars and campers at the neighboring Pine Lake Campground while I was there…Hmmm…are these storms following me?), the thriving wildlife is emblematic of the success of the US Clean Air and Endangered Species Acts. A testament to the what can be achieved when our society, governments, businesses, and NGOs work behind a common vision, cause, policies, and plans to conserve and restore the natural wonders that we all rely on.
After ten days in NY, we returned home to Santa Cruz, CA just in time for the first day of school and a weekend visit by my cousins from the Mid-west. And as I played tour guide in the Central Coast, the conservation success stories continued. I shared the Monterey Bay National Marine Sanctuary with my extended family. We watched recovering Sea otters, Sea lions, Grey whales, Elephant Seals, 300 foot redwoods thousands of years old, the Monterey Bay Aquarium, and some lovely, sustainable, farm-to-table food and drink. In the face of so much sensationalized bad news, it is a genuine joy and privilege to live in an era and a place where conservation is mainstreaming. Where there is reason for hope despite the challenges our globalizing world faces.
Whoa! Hold on. Really. Hold. On.
Okay, okay! Rough air and a fasten-seat-belt sign illumination jolt me back to the topic at hand. Enough of this 'what I did on my summer vacation' digression…Hurricane Madeline's got my attention. Hopefully I can keep yours.
I was just about to bring this back to Hawaii, which has become known as the extinction capital of the world, where the International Union for the Conservation of Nature (IUCN) is hosting 25th WCC. This is the first time the WCC has been hosted on US soil, but more importantly, it's the first time it has been hosted on an island. What better way to honor and recognize the importance of islands in conserving our world's diversity of plants, animals, ecosystems, and cultures?
Eight of every ten extinctions ever recorded have occurred on islands, and invasive alien species are the leading cause.
Along with our many partners, Island Conservation's 16 representatives attending the WCC will be working hard to help advance and prioritize the incredible returns on conservation investments we see from the island restoration movement. We are working to amplify global efforts to protect our world's most vulnerable species, native island plants, and animals, and to find new and more efficient ways to do it.
Islands represent less than five percent of the Earth's land area but host four in ten of our world's most vulnerable species. Eight of every ten extinctions ever recorded have occurred on islands, and invasive alien species are the leading cause. Yet, we know from the track record of more than 1,100 successful island invasive species eradications that implementing such conservation intervention is like hitting an island's 'reset' button. It allows the natural systems and native species to recover and thrive, often with little follow-up intervention, and sometimes with none.
In the midst of the Anthropocene epoch, and in the face of another mass extinction event (the first one to be caused by humans), we have a conservation silver bullet. In the case of island invasive species eradications, we can achieve so much, so fast. These are conservation opportunities that don't require the lengthy and hard-fought federal conservation acts and decades of implementation to achieve the recovery witnessed at Canada Lake. Ours is a message of hope, and we are equipped with a toolbox to affect incredible positive change. Virtually, overnight.
So, it is not surprising that some of the globe's leading conservation organizations have rallied to make. As I map out my schedule for the coming week, I am quite literally overwhelmed by the opportunities to learn and help advance the most critical conservation initiatives of our day. There is an entire pathway about invasive species management, control, and eradication. Much of it focused on islands, existing conservation tools, and potentially transformative innovations that could help us all intervene on more islands, more effectively, and faster.
Wait, what's this? More poetry in motion when the flight attendants hand me the Plants and Animals Declaration Form – a process to ensure that the visitors to Hawaii don't inadvertently introduce a foreign species that could hurt the vulnerable native species, ecosystems, cultural resources, or agricultural and tourism economies. Conservationists call this biosecurity – policies, plans, and infrastructure to prevent incursions or reintroductions of invasive species! This is precisely what another WCC pathway is dedicated to! And, of course, much energy will be going toward advancing climate change mitigation and adaptation as Hurricanes Madeline and Lester doesidoe around the Hawaiian archipelago.
You can see why Island Conservation has such a strong representation at this event. We are seeing an unprecedented mainstreaming of the work that we do and partners lining up to collaborate on projects all over the world, and we are willing to weather virtually any storm to advance our mission: to prevent extinctions by removing invasive species from islands.
I think my colleagues do this for many of the same reasons I do: For the crying babies I've been listening to for the last five hours. For my daughter and her friends. For the bark of the fox, the call of the Loon, or the piercing cry of the Bald eagle. For the sake of protecting island species, ecosystems, communities, and economies for their own and in their own right. Because we can and because we should.
How we navigate this perfect storm is up to us. Indeed, we have a 'planet at the crossroads.'
So, I'm settling out of the chaos of the past few weeks and grateful for the (not-so) quiet time here above the Pacific and a chance to wax on a bit like this. My mind is still going a mile-a-minute. I think I'm nearly recovered from last night's first head-coaching experience for my daughter's soccer team. We had a near-season-ending injury for our smallest player. Heck of a way to start my coaching career. Luckily she's already recovered! If only conservation could move that fast!
I am enthused and beyond optimistic about navigating the overwhelming number of opportunities to advance biodiversity conservation at a global scale by participating in the 2016 WCC., I believe that we're on the precipice of a tipping point for island restoration; of increasing the people, organizations, governments, and securing the transformational tools and resources we need to help restore the 90% of the world's islands infested with invasive alien predators threatening 40% of our world's most vulnerable species on only 5% of the earth's surface—islands. How we navigate this perfect storm is up to us. Indeed, we have a 'planet at the crossroads.' The theme of the conference is apropos. We must take the foreboding road and march straight into the storm of conservation challenges. Together we will chart the path to recovery.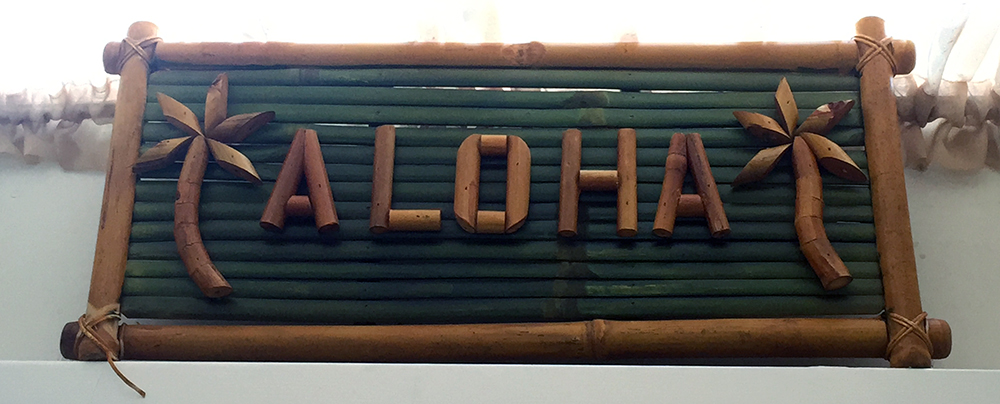 I hope you'll follow the proceedings, my continued reflections and those of my colleagues as the island restoration WCC saga unfolds over the next week on our blog, Facebook, Twitter (@noextinctions), or LinkedIn. I can promise you, there are more messages of hope on the way.