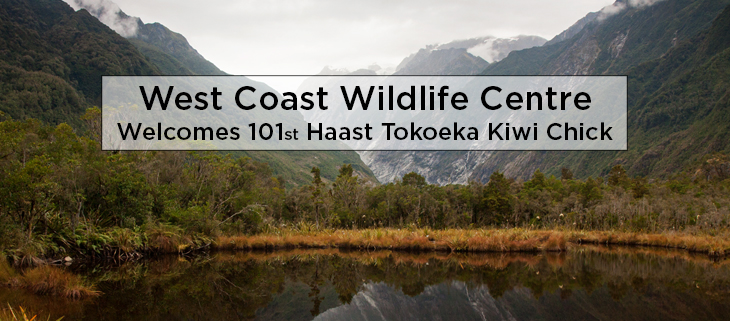 101st Haast Tokoeka Kiwi Chick Hatches at West Coast Wildlife Centre
The West Coast Wildlife Centre in Fanz Josef, South Island just welcomed its 101st Haast Tokoeka Kiwi chick. 
The Haast Tokoeka Kiwi, listed as Nationally Critical, is a native bird of New Zealand. Fewer than 400 Haast Tokoeka Kiwis survive in the wild today. Thankfully for this rare bird, the West Coast Wildlife Centre opened in 2010 and initiated a captive breeding program. Since its opening, 101 Haast Tokoeka Kiwi chicks have hatched. This program constitutes an important defense against the potential extinction of this native bird. Richard Benton, owner of the centre, said:
It is a real privilege to be able to partner up to help two of the world's rarest of kiwi that are both in immediate danger of extinction.
The West Coast Wildlife Centre is open to the public. Visitors can view kiwi hatching and rearing facilities, and meet the people working to save this rare bird from extinction. General Manager Lisa Stevenson said:
We encourage any visitors to Franz Josef to drop in and see for themselves this really exciting kiwi facility on the West Coast.
Featured Photo: South Island landscape. Credit: Andrea Schaffer
Source: Scoop.co