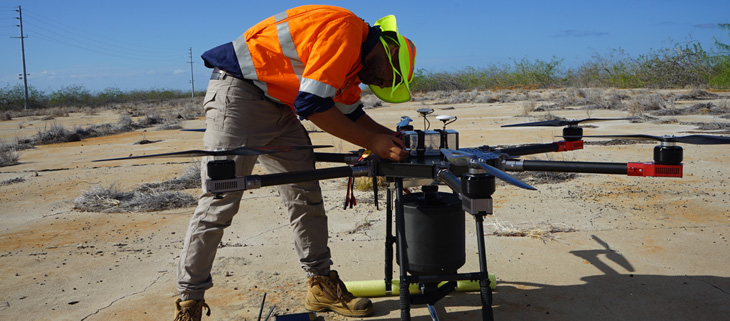 Top of Mind Podcast: Innovation in Conservation Rids Two Galapagos Islands of Invasive Rats
Island Conservation Project Director Chad Hanson shares the importance of removing invasive species from islands and the necessity of innovation in prevent extinctions.
Listen to the interview at Top of Mind at 68:55.
Invasive species are one of the leading causes of extinctions on islands around the world and invasive rodents are one of the most devastating culprits. In 2018, when invasive rats were detected on Seymour Norte Island in the Galápagos, it was clear they needed to be removed.
Seymour Norte Island is home to some of the Galápagos' most iconic species including the Blue-footed Boobies, Magnificent Frigatebirds, and Swallow-tail Gulls, which are the only nocturnal gull on the planet. The introduction of invasive rats posed a major threat to the survival of these native species, but the question in mind was how to remove them. Historically, this has required shipping helicopters and specially trained pilots to remote islands, but for a small island such as Seymour Norte, this would not be a cost-effective approach.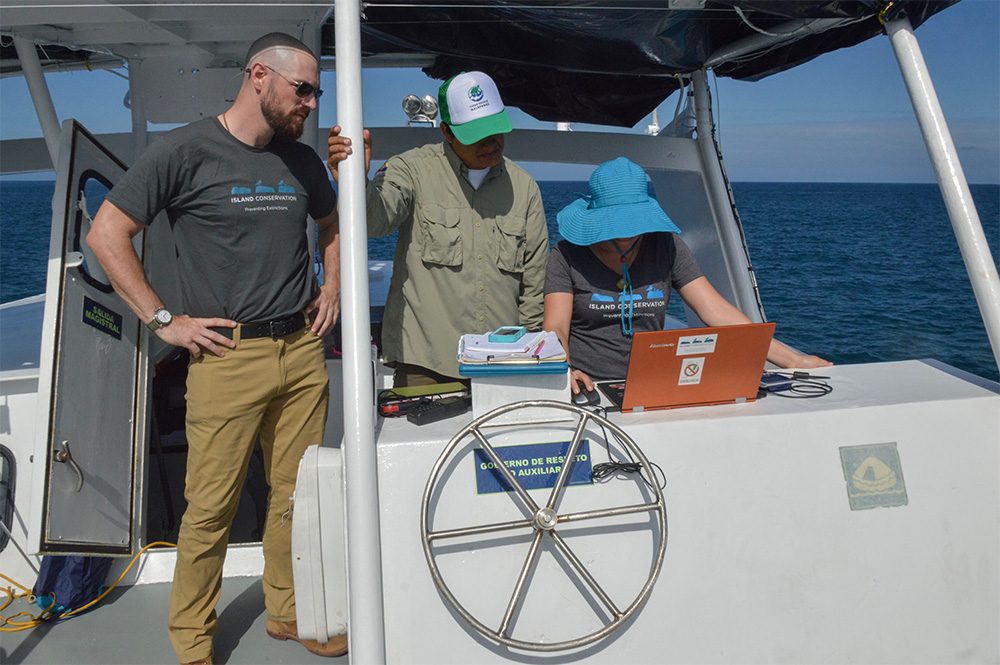 The Directorate of the Galápagos National Park (Dirección del Parque Nacional Galápagos – DPNG), Island Conservation, and our partners needed a new plan for this project, a new idea to remove these damaging, invasive rats. The answer—drones. Drones can easily be modified to fulfill the same needs as a helicopter and in some cases can be a more cost-effective approach.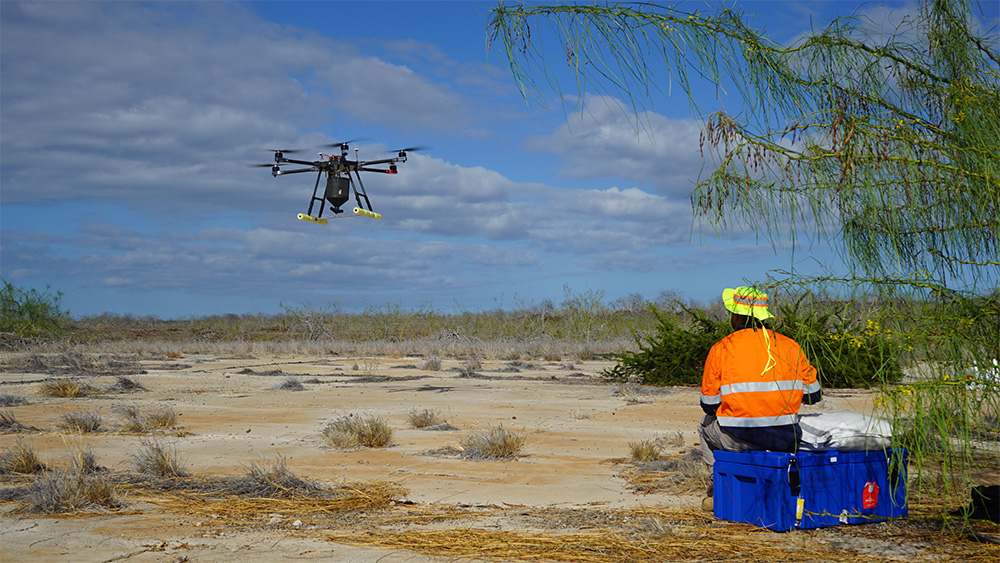 In the case of Seymour Norte and Mosquera Islands, which are only 184 hectares and 5 hectares, respectively, drones provided the necessary maneuverability and did not require expensive helicopters and specially trained pilots. While drones are not the answer to all invasive species removal projects, this new technology can and will help save island species around the world. Projects that previously seemed impossible such as small islands with rugged terrain could now benefit from the removal of invasive species and help prevent extinctions.
Listen to the interview at Top of Mind at 68:55.
Featured photo: Field staff assessing the drone on Seymour Norte.
This project was made possible due to support from Lindblad Expeditions-National Geographic Fund, Silversea Cruises, Galapagos Biodiversity & Education for Sustainability fund Ecoventura – Charles Darwin Foundation, Metropolitan Touring, Fondo Especies Invasoras Galapagos, Rapid Response Facility, Bell Labs, International Galápagos Tour Operators Association, individual donors that gave their support through the SOS North Seymour campaign, and other private and public donors.