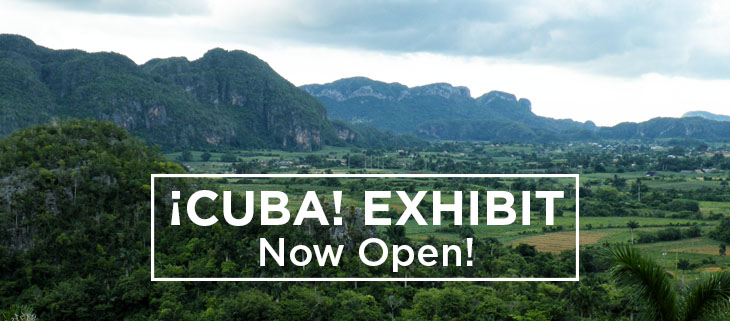 New Exhibit Features Biodiversity and Culture of Cuba
A new exhibit at the American Museum of Natural History is revealing the biological diversity and culture of Cuba.
Have you ever wanted to visit Cuba and explore the biological diversity that the archipelago has to offer? The American Museum of Natural History is facilitating this experience for their visitors with a new "¡Cuba!" exhibit which will explore the culture and biodiversity that are at the heart of the nation.
The exhibit will provide a perspective of Cuba that shows the connection between the value of native species and the culture of the island. Ana Luz Porzecanski, one of the curators of the exhibit, said:
¡Cuba! does that by transporting visitors into the wetlands, caves, coral reefs and forests that make Cuba an incredibly ecologically diverse archipelago.
The island is home to a number of unique animals; with 32% of vertebrate and 80% of reptiles species being endemic, this exhibit will reveal the diversity of the island. The exhibit will highlight unique species such as the Extinct Giant Owl, the Cuban Crocodile, and the Bee Hummingbird — the smallest bird species in the world. Porzencanski pointed out the link between biodiversity and culture:
The biodiversity of Cuba is also part of Cuban identity and who the Cuban people are.
The museum will also be housing live species that are native to the island, such as the Cuban Boa, the Cuban Tree Frog, and Anoles, which are native tree-dwelling lizards.
This exhibit arose out of a partnership with the National Natural History Museum in Havana and provides a window into the rich diversity and life of the archipelago.
Featured photo: Cuba landscape. Credit: David Arranz
Source: DNAinfo