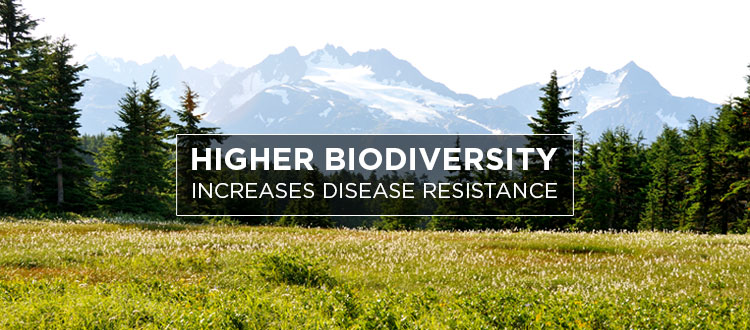 Higher Biodiversity Increases Disease Resistance
Study finds that higher biodiversity enhances disease-resistance in ecosystems.
A recent study published in the journal Ecology by Australian and Chinese researchers from University of Adelaide and Fudan University suggests that higher levels of biodiversity increase an ecosystem's disease resistance. The researchers studied the relationship between biodiversity and the severity of a fungal disease.
The result was rather astounding. We showed unequivocally that greater biodiversity among the meadow plants reduced the overall incidence of fungal disease, even though there were more pathogens. -Shurong Zhou, Professor at Fudan University's School of Life Sciences
Changing the delicate balance of a healthy community not only resulted in more pathogens but weakened the overall community's resistance to disease. -Shurong Zhou
The study highlights the importance of preserving biodiversity. Island Conservation protects biodiversity by removing invasive species on islands. Islands are known for their high biodiversity, but that species richness is threatened when invasive species are introduced. When we help to defend these precious ecosystems against invasive species, we improve native species chances of resisting and recovering from disease.
Read more at Phys.org
Feature photo: Alpine Meadow. By Dan Logan