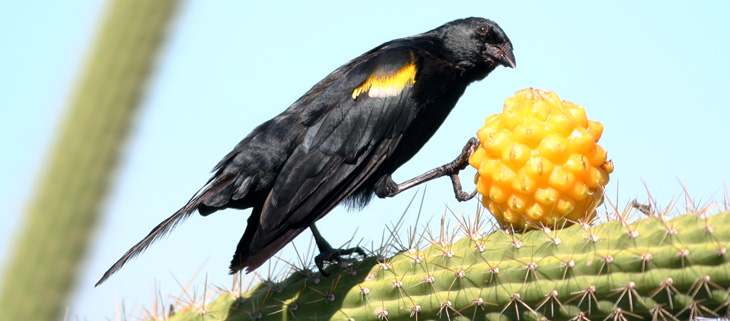 Conservation Challenges of the Higo Chumbo Cactus
The Federally Threatened Higo Chumbo Cactus, native to remote islands of Puerto Rico, finds safe refuge after island restoration.
Off the coast of Puerto Rico, four islands are home to a unique species of cactus—the Higo Chumbo Cactus. The tall, yellow cactus was once plentiful on Desecheo, Mona, and Monito Islands but the introduction of invasive species on the islands has threatened the cactus, now restoration is giving the species new hope.
In 2017, the US Fish and Wildlife Service and Island Conservation declared the successful removal of invasive species from Desecheo Island. The purpose of this restoration effort was to return the island to the seabird paradise it once was and given native vegetation a chance to thrive. Not long after the project, the cactus began to resurge across the island.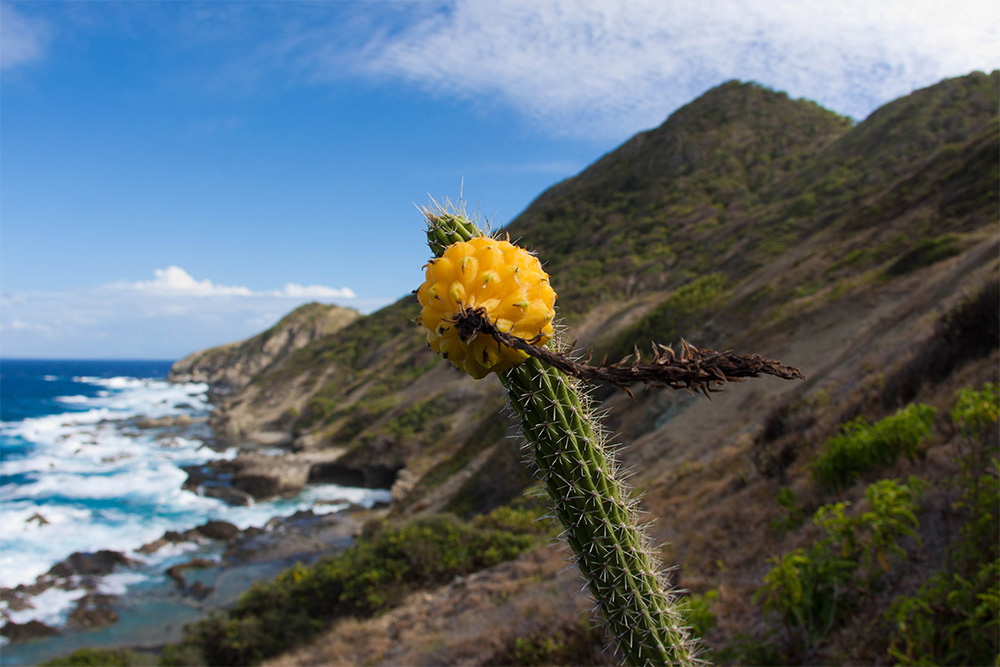 Today, the Higo Chumbo Cactus remains threatened due to the presence of invasive predators. While Desecheo and Monito are considered free of invasive vertebrates, on Mona Island, invasive goats and feral hogs consume the cactus and dig up native vegetation. The population on Mona has also been impacted by invasive insects that cause abnormal growth and feed on the cactus.
Hopefully, as conservation efforts continue, Higo Chumbo Cactus populations will continue to grow and one day maybe even thrive.
Source: US Fish and Wildlife Service
Featured: Yellow-shouldered Blackbird perched on a Higo Chumbo Cactus. Credit: Alcides Morales/Island Conservation