Press Release: Pursuing Sustainable Development for Island Communities by Removing Invasive Species
Researchers establish explicit connections between invasive vertebrate eradication on islands and socioeconomic and human health benefits to island communities, addressing global sustainable development targets.
RELEASED: August 13, 2020 at 9:00 AM PST
Media contact: Emily Heber, Island Conservation; emily.heber@islandconservation.org; +1-661-332-1652
Resources: Research paper, spokesperson interviews, photographs, infographics, and b-roll available upon request.
Researchers identify the benefits that eradication of invasive vertebrates on islands can have for addressing socioeconomic and human health threats for island communities in alignment with the United Nations' goals for 2030.
A new paper published in the journal Environmental Conservation examined past and future invasive vertebrate eradication projects on islands to identify contributions to the 2030 Sustainable Development Goals (SDGs) outlined by the United Nations. Researchers from the University of Vermont, University of California Santa Cruz, Sky Island Alliance, Island Conservation, Pacific Rim Conservation, and The Nature Conservancy found that invasive species eradication on inhabited islands aligns with 13 United Nations goals, including aspects of biodiversity conservation, human health, economic growth, and sustainability. These findings identify the contributions invasive species management on islands can make towards implementing conservation and socioeconomic goals for sustainable development simultaneously.
Luz de Wit, the lead author on the study and Postdoctoral Fellow at the University of Vermont's Gund Institute, emphasized:
The research confirms the enormous potential of invasive vertebrate removal to benefit both people that rely on islands, nearshore ecosystems, and native wildlife, and provides additional leverage for achieving essential conservation while supporting island communities in pursuit of sustainable development."
Islands are at the forefront of the extinction crisis, with invasive vertebrates as the primary driver of extinctions and threatening nearly half of our world's most endangered species [7]. Extensive research has recognized the negative impacts that invasive species have on islands with emerging research documenting effects on the surrounding marine ecosystems through predation of native species and degradation of critical ecosystem functions. It has been well established that invasive species can negatively impact local economies, food security, and health through crop damage and erosion, and as vectors for zoonotic disease transmission. These effects are especially relevant for islands with developing economies and limited economic development opportunities.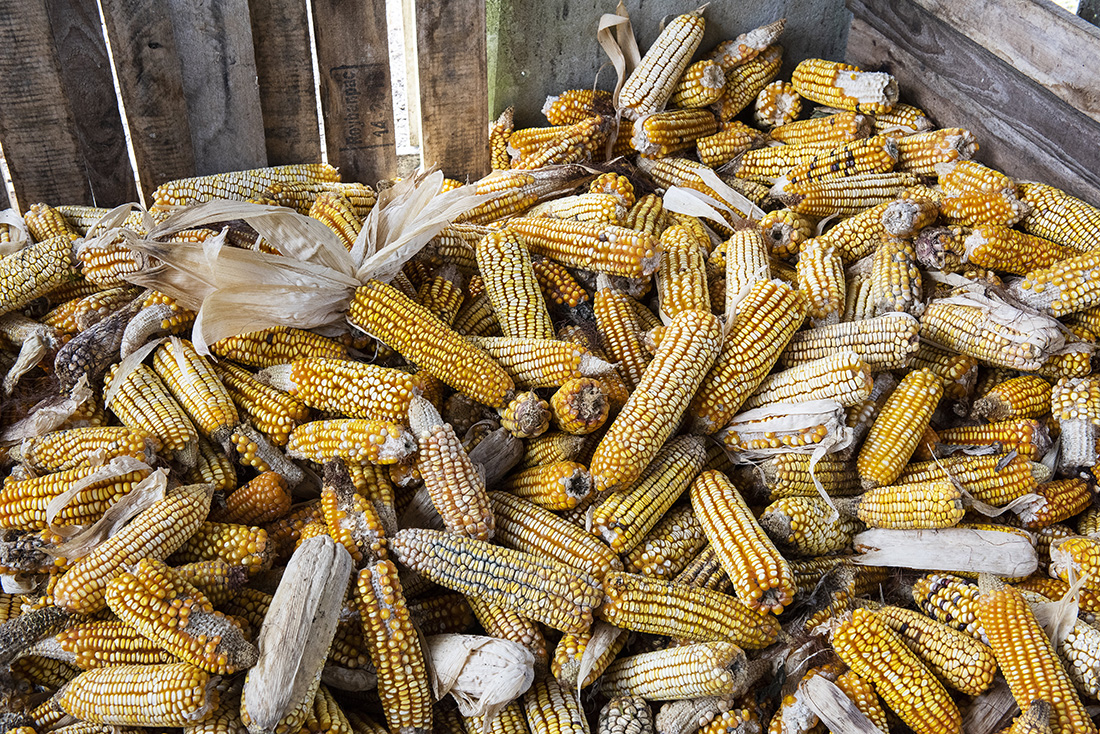 We've long understood that there are benefits to removing invasive species from island ecosystems for both the conservation of native wildlife and for the people who live in these communities." stated co-author Dr. Nick Holmes of The Nature Conservancy, "By aligning this conservation tool with the United Nations goals for sustainable development, we are able to draw clear lines between human health and economic benefit to give communities more data for decision-making."
The removal of invasive species is one of the most effective conservation initiatives available, with more than 1,200 invasive mammal eradications attempted on islands worldwide and an average success rate of 85% [2]. As a proven conservation tool, eradication has repeatedly been shown to revive island ecosystems and pull wildlife back from the brink of extinction. As practitioners pursue restoration on more complex, inhabited islands, it is critical to understand the implications for island communities and sustainable development goals.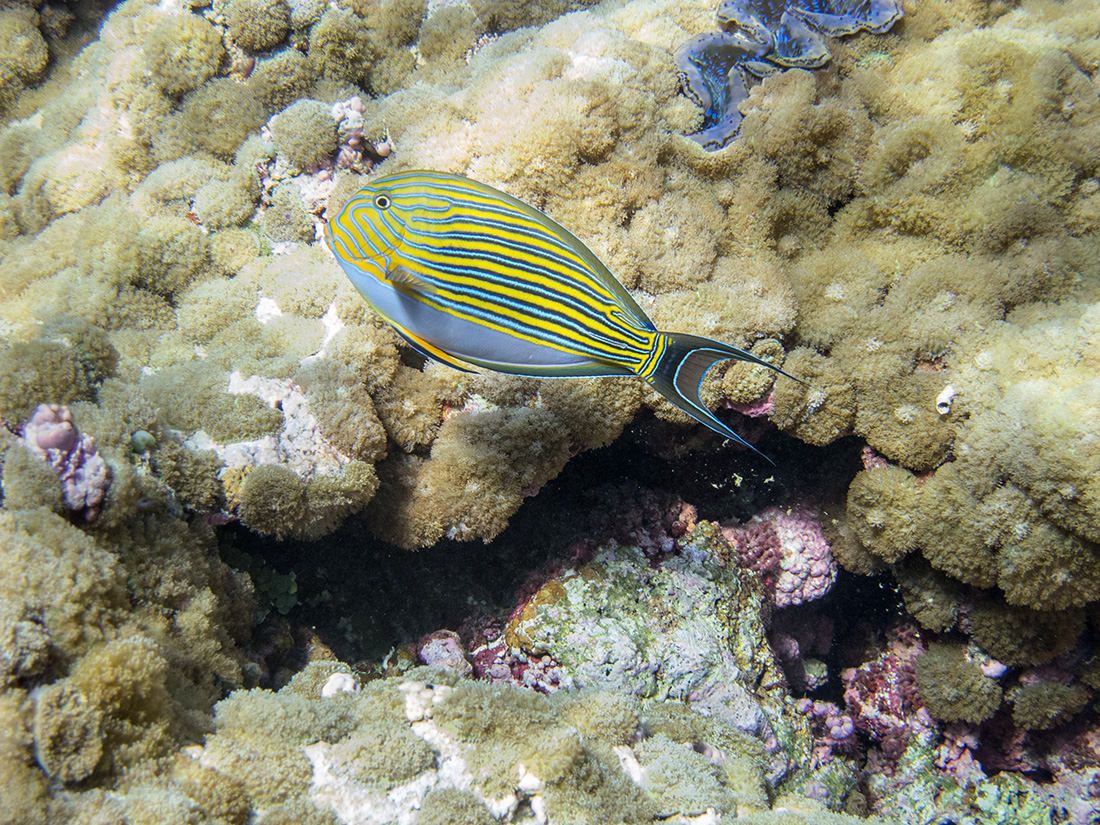 This study sought to identify how invasive vertebrate eradications could aligned with the United Nations framework for sustainable development which outlines 17 goals with 169 specific targets, including improving human health, biodiversity conservation, and socioeconomic benefits. By analyzing historical successes, the researchers found that the eradication of invasive vertebrates from islands contributes to 13 SDGs and aligns with up to 25% of the global targets. The team analyzed 292 islands where future eradications are a priority for biodiversity conservation and are considered possible within the next decade or would be possible with advances in technology [4]. In comparing past and future projects, researchers found that moving forward projects are likely to align with more sustainable development targets than they have in the past, which is attributed to the fact that, until recently, practitioners have predominantly restored uninhabited islands. Additionally, the team noted that restoration of islands that are used by nearby communities but not inhabited also present opportunities for sustainable development that encompass island communities beyond those studied.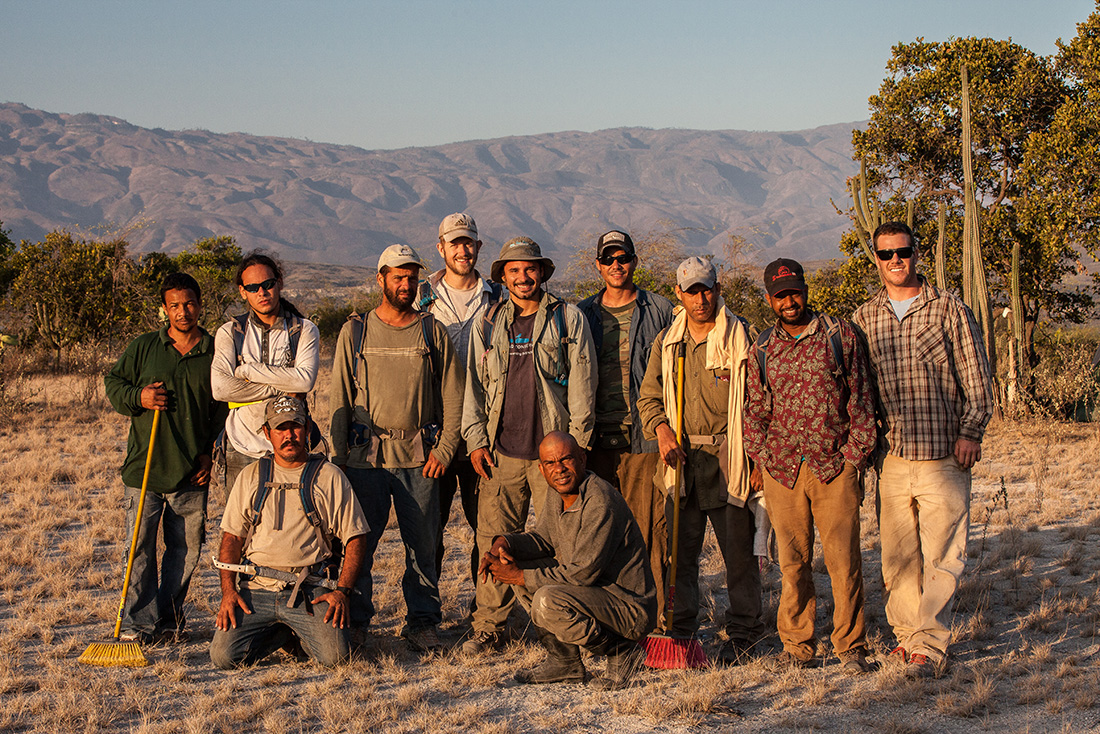 A Global Priority for People and the Planet
These findings suggest an opportunity for investment in the removal of invasive vertebrates from islands as a method for improving human well-being through health and economic development in addition to curbing the extinction crisis and fighting climate change. Invasive vertebrate eradication on islands is an effective conservation tool and often one-time intervention that can build more resilient and sustainable ecosystems and human communities. Unlike many conservation and social interventions, results from invasive species eradication often occur over relatively short time frames; the rapid-results and numerous benefits are particularly significant for islands and communities with developing economies and those facing growing environmental uncertainty.
Eradication of invasive species is a critical tool for stemming the extinction crisis and has been touted as a 'conservation silver bullet,' capable of incredible environmental gains for island wildlife and native ecosystems, but beyond preventing extinctions, it is increasingly important to understand the implications for people and island communities," said Dr. Karen Poiani, Island Conservation CEO.
By identifying the applications for eradication to promote human well-being and biodiversity conservation, the researchers hope to encourage investment and innovation in the field. As eradication efforts increase in scope and scale, it is essential that biodiversity conservation supports the sustainable development of islands, contributing to improved human health and well-being, economic development, education, and the future of life on Earth.

The removal of invasive vertebrate species from inhabited islands contributes to the implementation of 13 United Nations Sustainable Development Goals, encompassing marine health, human health, economic development, food security, and more.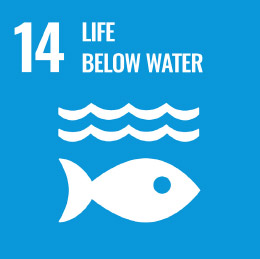 Invasive species removal on islands could become an established approach to marine conservation.

More than 3 billion people rely on the health of marine systems and fisheries for their livelihoods and economic development.

Native seabird populations on invasive-free islands provide a critical influx of nutrients that support coral reef production, resulting in climate change resilience and increased fish biomass.
More than 3 billion people rely on the health of marine systems and fisheries for their livelihoods and economic development.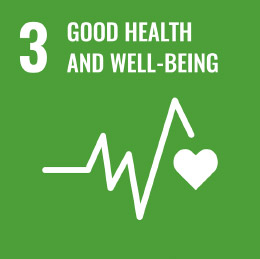 The removal of many invasive vertebrates from inhabited islands can eliminate or reduce the transmission of zoonotic diseases to people.
Invasive vertebrates, including rodents, feral cats, dogs, pigs, raccoons, and macaques, serve as potential vectors for the transmission of zoonotic diseases.
Women, children, and marginalized peoples are often at higher risk of contracting these diseases, and island communities often have limited access to quality healthcare.
On Natividad Island, Mexico, the eradication of feral cats reduced the incidence of infection by the zoonotic parasite Toxoplasma gondii in the community, with zero cases found in children born after the project.
---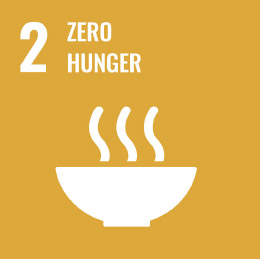 Eradication of invasive species has the potential to substantially minimizing the loss of agricultural products, improving food security and human health.

Many island communities rely on local agriculture or imported food for food security and as an economic resource.

Invasive species, including rats, mice, macaques, and others, contribute to crop damage and contamination of food resources throughout the supply chain.

Of the islands studied for future projects, 40% were determined to have people living at or below the international poverty line, making food security and economic growth a primary concern.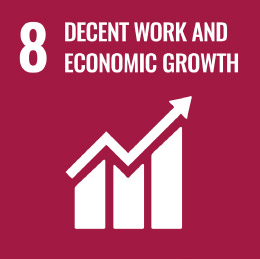 The potential outcomes of invasive vertebrate eradication are particularly relevant for small island developing states (SIDS) and island communities with limited economic development opportunities.

On Angaur Island, Palau women primarily contribute to the economy through agriculture and are disproportionately affected by invasive species raiding food crops, deepening gender inequality within the community and exacerbating food insecurity.

In Puerto Rico, communities experience financial losses with an estimated cost of USD 1.46 million annually due to crop damage caused by invasive macaques.

The removal of invasive species and resulting conservation benefits for native wildlife and nearshore marine ecosystems can provide opportunities for increased and sustainable tourism.
de Wit et al. (2020) Invasive vertebrate eradications on islands as a tool for implementing global sustainable development goals. Environmental Conservation
---
Additional Background

Invasive species devour eggs, young and even adults of native animals and plants, spread invasive seeds, and destroy vegetation [3,8,6].
Islands offer hope that we can prevent extinctions and protect biodiversity.
Eradication of invasive mammals from islands is a proven conservation tool [9].
Larger, more remote and technically challenging islands are being successfully cleared of invasive species populations each year.
Many of these investments have resulted in remarkable stories of restoration success, including the recovery of globally threatened species [5].
Protecting island wildlife and improving the resiliency and sustainability of natural and cultural resources for island communities will require innovative new tools to increase the scale, scope, and pace of restoration to match the magnitude of this conservation challenge [1].
About the partners
Island Conservation is the only global, not-for-profit conservation organization whose mission is to prevent extinctions by removing invasive species from islands. We work where the concentration of both biodiversity and species extinction is the greatest – islands. Removing a primary threat – introduced invasive vertebrates – is one of the most critical interventions for saving threatened plants and animals and restoring island ecosystems. Once invasive species are removed, native island species and ecosystems can recover, often with little additional intervention. To date, we have successfully restored 64 islands worldwide, benefiting 1195 populations of 487 species and subspecies. Island Conservation is headquartered in Santa Cruz, CA, with field offices in British Columbia, Chile, Ecuador, Hawai'i, New Zealand, Palau, and Puerto Rico.
Pacific Rim Conservation's mission is to maintain and restore native bird diversity, populations, and habitats in Hawaii and across the Pacific region. Founded in 2006, we work together with local communities, government agencies, and other conservation organizations to achieve these goals through predator control and avian translocation techniques. Throughout all of our work, we strive to use a science-based approach to management, using research to improve our methods and inform future conservation actions. To date, we have published more than 120 peer-reviewed papers in high-profile scientific journals and have had our work featured in media outlets such as the New York Times, National Geographic and the BBC.
The Nature Conservancy is a global conservation organization dedicated to conserving the lands and waters on which all life depends. Guided by science, we create innovative, on-the-ground solutions to our world's toughest challenges so that nature and people can thrive together. We are tackling climate change, conserving lands, waters and oceans at an unprecedented scale, providing food and water sustainably and helping make cities more sustainable. Working in 72 countries, we use a collaborative approach that engages local communities, governments, the private sector, and other partners. To learn more, visit  www.nature.org or follow @nature_press on Twitter.
---
Resources
Campbell, K. J., J. Beek, C. T. Eason, A. S. Glen, J. Godwin, F. Gould, N. D. Holmes, G. R. Howald, F. M. Madden, J. B. Ponder, D. W. Threadgill, A. S. Wegmann, and G. S. Baxter. 2015. The next generation of rodent eradications: Innovative technologies and tools to improve species specificity and increase their feasibility on islands. Biological Conservation 185:47-58.
DIISE. The Database of Island Invasive Species Eradications, developed by Island Conservation, Coastal Conservation Action Laboratory UCSC, IUCN SSC Invasive Species Specialist Group, University of Auckland and Landcare Research New Zealand. http://diise.islandconservation.org 2014.
Doherty TS, Glen AS, Nimmo DG, Ritchie EG, Dickman CR. Invasive predators and global biodiversity loss. Proceedings of the National Academy of Sciences. 2016;113(40):11261-5.
Holmes ND, Spatz DR, Oppel S, Tershy B, Croll DA, et al. (2019) Globally important islands where eradicating invasive mammals will benefit highly threatened vertebrates. PLOS ONE 14(3): e0212128. https://doi.org/10.1371/journal.pone.0212128
Jones HP, Holmes ND, Butchart SHM, Tershy BR, Kappes PJ, Corkery I, et al. Invasive mammal eradication on islands results in substantial conservation gains. Proceedings of the National Academy of Sciences. 2016;113:4033–8.
Medina FM, Bonnaud E, Vidal E, Tershy BR, Zavaleta ES, Donlan CJ, et al. A global review of the impacts of invasive cats on island endangered vertebrates. Global Change Biology. 2011;17(11):3503-10.
Spatz, D. R., Zilliacus, K. M., Holmes, N. D., Butchart, S. H., Genovesi, P., Ceballos, G., … & Croll, D. A. (2017). Globally threatened vertebrates on islands with invasive species. Science Advances, 3(10), e1603080.
Towns DR, Atkinson IAE, Daugherty CH. Have the harmful effects of introduced rats on islands been exaggerated? Biological Invasions. 2006;8(4):863-91.
Veitch CR, Clout MN, Towns DR, (eds). Island Invasives: Eradication and Management. Proceedings of the International Conference on Island Invasives. Gland, Switzerland and Auckland, New Zealand: IUCN; 2011.